There are so many "groups", "orders" and supposed "family lines" that fall under the Illuminati umbrella that I guess that the "Illuminati" term is useful as a overall term just as the term "Annunaki" was a useful overall term used in ancient Sumer for beings that came from the heavens (aliens)
---
---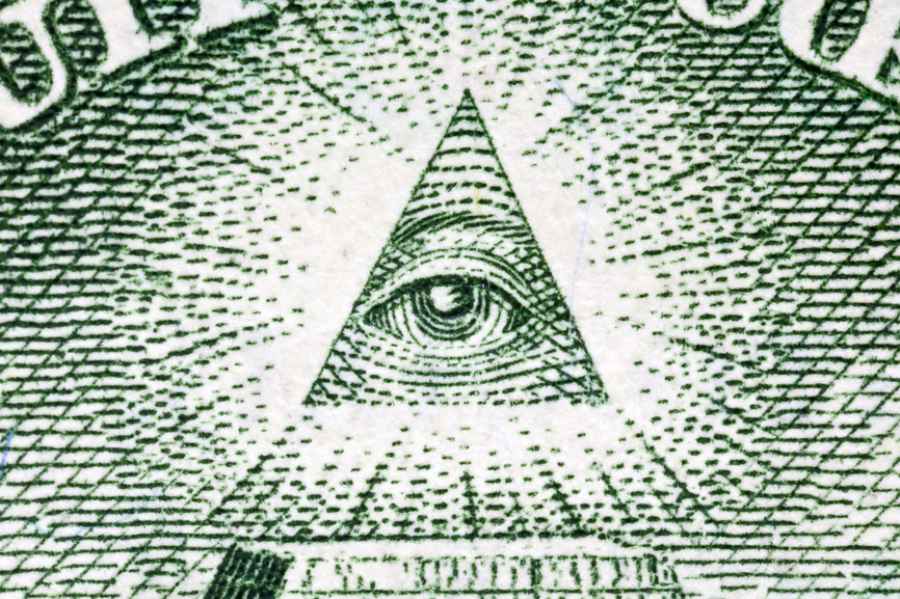 There are so many "groups", "orders" and supposed "family lines" that fall under the Illuminati umbrella that I guess that the "Illuminati" term is useful as a overall term just as the term "Annunaki" was a useful overall term used in ancient Sumer for beings that came from the heavens (aliens).
In the
SSP
's these groups are referred to as the "syndicates" of the secret earth governments. Those who are heavily "esoteric" and "strong religious zealot groups" are often referenced under the collective "Illuminati Umbrella" even though there are many different groups with differing agenda's and belief systems. At this point in time they are all jockeying for position to control the narrative and the coming mass release of information (data dumps) that will be leaving them in a bad light.
They are actually following their "custodian god/Alien's" examples of giving preparing huge disinformation campaigns and giving up other groups that they used to get along with/work with to save their own necks. This disinformation barrage/campaign is just getting ramped up. It will lead some gullible people astray for a short period of time but when the data dumps occur exposing all of their individual crimes against humanity all of their work will be for nothing.
Part of the equation of their upcoming campaign is also to manipulate the mass human consciousness and its co-creative abilities in their "black magic" tactics they have used for some time to try to use humanity's mass consciousness as a tool to create a more favorable outcome for them. This too will fail.
They are on their own, abandoned by the beings who they worshiped and considered all powerful. They are circling their wagons in their "family", "order" and "group" cells to fight to the end. These are the zealots that believe their self sacrifice in the end will force the hand of equally powerful negative beings to show up and cause their evil dreams and plans to become reality. They are more fervent and zealots in their religious beliefs than any of the known main stream religions that get made fun of so often.
These groups are made up of men, women and ancient break-away groups who have been deceptive in what they have presented themselves as to many people on the planet. It is about to get a lot more confusing for those who float around from topic to topic that tickles their intellectual fancy as I stated before.
In one of the briefings in the last couple of evenings I was told the details of how many extremely high ranking (Secret Earth Government) "cabal members" that were affiliated with the "defectors" who joined the
SSP
Alliance have "disappeared" from many countries. These people and their entire families have been provided a sort of "Cosmic Witness Protection" from the
SSP
Alliance in exchange for the information they had collected (As their personal insurance over the years) and for their future testimony in public hearings that will be similar to the "Hague". I very recently met one of them (a Russian) who requested the meeting. He was obviously very powerful and it wasn't much of a conversation but photo op with us shaking hands and him thanking me for meeting through an interpreter. This just occurred so I have no idea what the purpose of this was for.
As you can begin to surmise there are quite a few reasons and "signs" that have caused the "cabal/illuminati" groups to go into a major panic mode. These last "disinfo wars" and some "false flags" (That will most likely be prevented to nullify their "black magic" effect on consciousness) are their last "hail Mary" plays to try to have some sort of control over their futures.
The re-education process off providing our true history and dumping this disturbing data on humanity in a responsible way will occur after certain financial event and other scandals finally make it clear to the most asleep person that just about everything they think they know is a lie... Once they are awakened from these revelations that will occur by the hands and actions of these "cabal/illuminati" groups themselves (The more they try to put out fires they more they spread them) the people will be ready for the massive and responsibly delivered "full disclosure" or great revealing.
In the mean time "even the elect will be deceived"... It will be a very upsetting and humbling time for many. It will also be a time when we will set the stage by how we handle the revelations, for how we will start off as we finally stand on our own feet. Finally not being manipulated or controlled by another force or groups of beings for the first time in our history...
I hear people say "bring it on", "we are ready", "just dump all the info and do not treat us like children"... I say be careful what you wish for. Most of the people that follow these topics are barely ready for some of these disclosures, the mass populations of controlled and asleep people are not. They are going to need people like us to be strong and united at a future point to help them through the transition. Once we are on our own two feet we will be 100% responsible for our own actions and have no other beings to blame. That is an exciting and scary test of what we are made of IMHO. We will all be quite different beings post "event", so there is hope for us yet... (Again, IMHO)
Super Federation Conference, Blue Avian Meeting and SSP Alliance Council Events.
---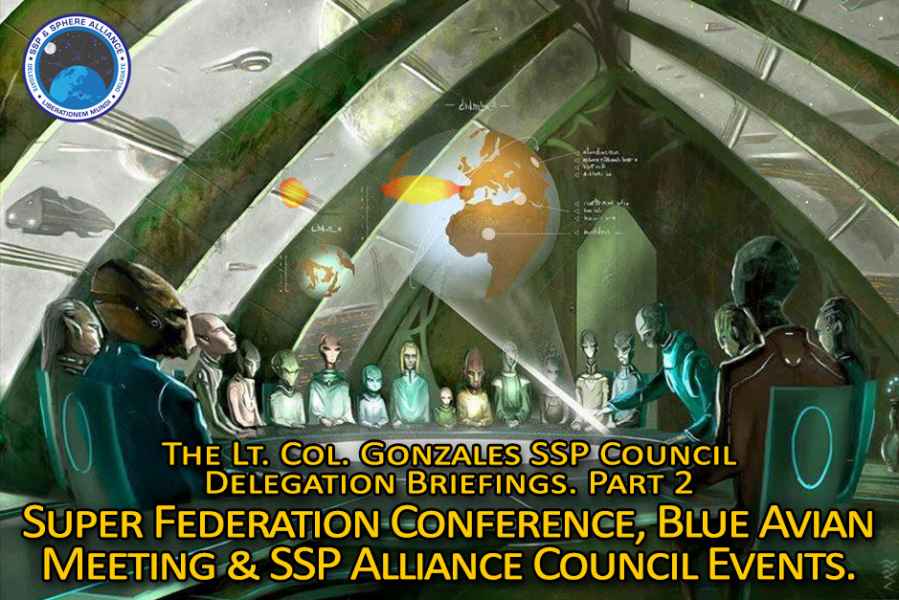 The world we live in is far more remarkable than most people could ever have imagined. Our military-industrial complex has secretly colonized our solar system – and beyond.
The technology that already exists, today, built by defense contractors who hold corporate facilities here on earth, satisfies every wish you've ever had for a high-tech future – from any sci-fi movie you could possibly think of.
I know this is true because I worked in this world. I lived in this world. I walked away from it in 1989, except for a few stray assignments – but that all changed when I decided to come forward as a whistleblower in 2014.
The Alliance wants to restore order and justice and civility to our world – and release the planet-healing, life-extending, hyper-futuristic technology they possess to everyone.
All the bases and colonies they have constructed will be made available to us if this plan is a success. And traveling to them will be just one portal hop or shuttle ride away.
My main contact in this world has been Lt. Col. Gonzales. The experiences he and I have been having seem very "far out" to most people, and have led to inevitable skepticism.
If you are new to this story, it may all seem quite impossible to believe. I understand that. My job is simply to tell you the truth of my ongoing experiences.
This article is a follow-up to Part 1, where we discussed some of the information that Lt. Col. Gonzales had briefed me on in two separate meetings he had not far from where I live.
We discussed Gonzales' dramatic meeting with the Draco White Royal, and his interaction with four of the chairmen of the Committee of 200 when he stood in as the main delegate for the Sphere Beings that are helping us out.
We are going to rejoin those two conversations and pick up where we left off to discuss the other meetings that Gonzales attended in my absence.
I am not a huge believer in coincidence. The number of negative things that have occurred to my family and myself since I was briefed by Gonzales, started writing updates and working on these articles is incredible.
These negative incidents have been so in-your-face and clearly intentional that it is more than obvious that this is a Yin and Yang sort of energy battle for balance occurring.
The latest event of this type was yesterday morning. I woke up and had been bitten by a spider that left a large bite on my hip, at the belt line. I had to have it treated, as it was swollen up like a balloon.
I was getting muscle aches, headaches and stomach issues. All I felt like doing was laying around. I managed to get out for a little while to find a peaceful place to work on finishing up this article and beginning the next one.
They were upset that they couldn't get ahold of me through any of my older contact methods for almost 2 months. However, they never even tried to contact me through my webpage. When asked about it, they just rationalized their behavior and were unapologetic.
It has been upsetting to see how quickly people you think are your friends and claim to be on the path of Service to Others and spiritual enlightenment in this field can turn against you -- in such emotionally triggered, reactionary or egotistical ways.
The balance appeared within 5 days, when four of the people who have made a mission out of attacking me in online posts and email campaigns to researchers got in contact with me -- and apologized.
I apologized for anything I may have done to upset them, given how distracting and bizarre all of this has been for me. I told each of them I would be a hypocrite if I didn't forgive them.
In turn, a couple of them sent me quite a lot of information that lined up with information and transcripts I had received directly from other sources. At the time I wasn't entirely sure if it was all true – but that doubt has now been removed.
Gonzales had told me that this was going on, but the scope of it, and the amount of spite, unethical behavior and outright hatred in how they spoke about us and conspired with each other, has been truly shocking.
One of the people in question is talented at audio remixing. He has produced edited and fake skype conversations to make David and myself appear to have a said or written certain things to each other and to the person doing the cutting and splicing.
David and I both keep local copies of all his Skype calls and text.log files for our own protection, in case of events just like this. It will be very interesting to identify exactly how this was done, and which questions were deliberately planted to generate useful audio clips in response.
Having this handful of people contact me and make amends has been a nice balance to the Yin and Yang of the negativity that has been going on (not so secretly) in the background.
Forgiving and loving those who you have wronged, or who have wronged you, can be very liberating for both parties. One of the people said that since we have reached this point of forgiveness, they have slept better than they have in some time. It had the same stress-relieving and spiritual effect on me as well.
Because of the nasty spider bite, I ended up going to bed at 5pm Central time and slept until 3:30 this morning. I decided to use the peace and quiet to make the final edits to this article and get it posted.
Since some have asked, subscribers do get access to the complete collection of over 6000 unique titles and programs on Gaiam TV. You do not need to "pay as you go" or take shows on as package deals. You get it all in the basic price.
Back at the table with Gonzales
As we sat at the table and started up the discussion, much of the briefing included quite mundane information as well as some deeper information. This included what was going on with the various loosely affiliated factions of the Earth Alliance.
This was accomplished by hitting secure western databases – and the results were very visible in the news headlines.
I also found out that some rogue members of BRICS have been infiltrated by the Secret Earth Government syndicates, known to most as the Cabal.
Gonzales and I also discussed his recent stand-in delegate role at the "Human Like" ET Super Federation conference. The Super Federation is a larger group made up of a United Nations-type organization of other "Human-Like" ET Federations, Confederations and Councils.
These are not the Draco Federation Alliance groups, and the other beings associated with them that have been referred to the Orion Group by many. This Orion Group is made up of quite a bit more than just the Draco Alliance.
I did learn that there is a small council made up of some of the Ancient Human Breakaway groups that I was previously unaware of.
I do find it important to remind people that many of these are Earth human terms to describe these groups, and not what they refer to themselves as.
This was the meeting that went very badly, and resulted in a major falling out between myself and some of the individuals present. We have discussed that thoroughly on more than one occasion since it first happened.
Once that topic was covered, I asked some questions about the previous briefing that he had given me. I was looking for more details since he was in a laid back and talkative mood.
Gonzales did not disappoint in this regard, because he went straight into talking about the Draco White Royal and Chairmen of the Committee of 200 meeting that I reported on in Part 1.
After we were finished taking about this subject, we sort of backed away from topics to relax a little more. It was very unpleasant for Gonzales to recount the meeting with the White Royal, and it was difficult for me to listen to and relive my own experience.
Gonzales asked me if I minded if he ordered a beer. I'd never seen him do that, as he was usually all business -- either drinking coffee or iced water when we have met. I did not object, and indeed thought it may relax him more for the rest of the discussion.
This is when he mentioned what was going on with a few EU countries financially, and the recent round of high-level government hacks that have occurred – not just to US databases, but to the entire Western World.
Gonzales stated that these hacks were incredibly pervasive -- and that they had also hacked the Secret Earth Government and syndicates' "Dark-Net".
The information that was accessed, however, is well known by the upper caste of what most people know as the Cabal groups. They are heavily panicking about these breaches of sensitive data.
There have also been recent defections of Cabal members who have brought evidence and the promise to testify to the SSP and elements of the Earth Alliances. These defections and the recent hacks are behind the pickup in activity of "Elites" moving their families to their safe zones.
There were also some recent hacks to obtain further information from one of the major letters from the BRICS Alliance. Unfortunately, this particular country has been heavily infiltrated by the Cabal.
The Cabal has infiltrated just about everything you can think of. The ufology field has been completely infiltrated consistently since the 1950's. Internet forums, blogs and some alt media have the same problems.
There were some incidents that ended in some major attacks and loss of life inside the SSP Alliance Council because of certain infiltrators. This also caused some splintering and mistrust among some of the SSP Alliance Council for a time.
This same infiltration has occurred within elements of the Earth Alliance. There is a push right now by the other members of the BRICS Alliance to isolate these infiltrated areas within one of their allies.
Their goal is to prevent a typical Cabal divide-and-conquer operation, where the Cabal could use this new infrastructure to form a NWO 2.0. Russia and some of their allies, some of whom would surprise you, are well into a plan to try to prevent these problems from growing.
If what he said is accurate, it sounds like Germany, Spain, France and of course Greece want out of the EU and the Western financial system. This would cause a domino effect felt around the world.
I am not sure that these countries are ready to jump over to BRICS myself. Things are bad in the West, but BRICS still has some issues to work out.
There was some moderate discussion of false flag attacks that were prevented. There was also discussion of the Cabal building out a more robust infrastructure for its AI System.
This AI system is controlled by the ET/ED AI Signal that we have discussed in detail in other interviews and articles. We discussed the timing and plan of taking out this AI system, and how it would work.
It seems the AI's "probable future technology" has seen some of this. It is attempting to prepare for such a coordinated operation that would have to be undertaken to entirely remove the AI from the Sol System.
The Cabal has been using this ET/ED AI probable future system for decades. They believe it to be foolproof -- and nearly 100% accurate. They have used it many times to stave off certain defeat, and it has proven to be highly accurate in its calculations.
Interestingly, the AI did not predict the arrival or actions of the Sphere Alliance – nor the break away and defections of those joining the SSP Alliance. Therefore it is not a perfect system.
Because of the new energies in the Sol System and the awakening of an increasing number of humanity to our co-creative abilities in this reality using our mass consciousness, we are making this AI and its "Prophets" very nervous.
This AI component and the fragmentation of the Cabal Groups after the last couple of meetings is believed to be behind the threatening and theatrical meeting with the Draco White Royal, and the warnings given by the Committee of 200 Chairmen.
The Chairmen also mentioned their ability to see into the future with their AI technology at that same meeting.
Gonzales then moved to a topic that made his eyes light up -- and his facial expressions looked like an excited little boy. He said "It is something to finally understand what all is going on at one of those Super Federation conferences, isn't it?"
We were given the smart-glass pads that gave us access to the ET database that the IEs used to keep our minds occupied while we were keeping a feeling out for any types of deception or danger.
When I first appeared at this Super Federation council as a delegate and sat in the delegate chair, I was amazed to suddenly be able to understand the strange monotone common ET language that was being spoken.
Everything that was said sounded like English in my mind. It was also the first time that I wasn't completely ignored by the other ET delegates, and was interfaced with in order to communicate.
The SSP Alliance Council was extremely unhappy that none of those present except myself understood what was going on -- and that they had to rely on me to give them an accurate briefing of what was communicated.
From the very beginning, they had wanted Lt. Col. Gonzales to be the main delegate -- and had not made it a secret. They had also made it clear that I didn't work for them, and no material support would be provided.
Not being able to understand what was going on in these meetings for their own people to gather intelligence was yet another point of contention.
My relationship with several of the SSP Council Members has gone further downhill after a recent meeting regarding incidents that occurred with my family, which I will cover to some degree in my next report.
Gonzales stated that he had met with Raw-Tear-Eir before this conference, and again after the report to the SSP Alliance Council that occurred after the conference.
Tear-Eir had communicated to him what he was going to be conveying at the conference, as well as some information to do with the Draco White Royals and some other ET groups that have been trapped inside the outer barrier since the beginning of the year.
Gonzales stated that he was feeling pretty excited about attending this council meeting and sitting in the chair for the first time.
He went on to tell me about the arrival at the Federation Council Meeting Facility. This is a station that is in a secure temporal bubble out around the orbits of Jupiter and Saturn.
When you enter into the temporal bubble, you can see the station and docking ports for all of the other delegates floating freely in the middle of a completely pitch-black bubble. You cannot see the sun, planets or stars from inside this space/time anomaly.
Gonzales and the crew docked, went through a security scan for AI and other outside technologies, and were allowed in.
Gonzales said he was immediately treated like he mattered this time, as opposed to last time when the other delegates and support staff only interfaced with me -- and ignored the IEs and him.
He said it was all very polite, with respectful communications and treatment from everyone the entire walk down the passage from the space docks to the meeting hall.
Gonzales and the IEs could feel a different energy in the air that was more one of anticipation, instead of the mixture of anxiety and agitation from the previous times.
Gonzales said that he walked briskly to get to the Sphere Alliances Delegation seating area. On this trip he had one of the high-ranking SSP Alliance Council members with him, who stood in the advisory role position.
This is one of the people who I have since gotten in a major argument with. Gonzales had left the detail of them being present out of the first briefing.
The IE Support team took their seats. They were handed smart-glass pads by an attendant, and Gonzales sat in the Delegate chair.
Gonzales said he half-expected some sort of tingling sensation or feeling to let him know he had interfaced neurologically with the chair, but he felt nothing.
Soon after the rest of the delegates had arrived and were seated, one of the delegates made their way to the platform area, which was behind a long narrow table that jetted a long way out toward the room.
Every so often, holograms have projected above the middle of this table, but this was not a normal occurrence.
As usual, there was another type of being with a smaller stature who acted as attendants. They also do a sort of strange sign language that reminds me of the Native American sign I witnessed when I was younger.
The first delegate that stood up was one we were familiar with. He was a very tall pumpkin-orange-skinned being with blue eyes, no hair, and a cranial ridge running back towards the crown of the head from ear to ear.
He was wearing an off-white robe, much like you would see a monk wearing. He said he was then introduced by this being, and it was time for him to walk to the front and take its position on the small stage.
When I had been in this same situation and was walking to this small stage, I remembered wondering how I was going to communicate. Then, when I was situated I just started speaking English for my short presentation.
After that, I went back to sit at the chair that was automatically translating the strange ET language for the first time. It wasn't until after the meeting that I was asked by my team what I was saying while I was up front.
I was a little confused and told them "You were there!" They told me "Corey, you were speaking that strange language". I was certain that I was speaking English.
Gonzales said that he could see the Earth Delegation from where he was standing, and they had serious looks on their faces with their arms crossed.
He assumed they were once again Committee of 200 members, or a similar allied group, by the way they were dressed and carrying themselves.
It is very unusual for one group to be on the Earth Delegation rotation more than once at this particular meeting. If this was indeed them, this would now be their fourth or fifth rotation.
There had been dozens of petitions by ETs who wanted to retrieve their teams who were on expedition missions to Earth to study the planet's oceans, jungles and other aspects of nature.
These ETs were completely uninterested in interacting or meddling in the affairs of humanity, or with interacting with other ET Groups who were present in our Sol System. They were positive groups who were only interested in the planet's biosphere.
Since being trapped on Earth, many of these smaller expeditionary teams had been running out of needed supplies and had begun to be hunted down by human and negative ET Groups.
Gonzales stood before the Super Federation Council, which normally had 40 to 60 groups in attendance. Now it had well over 100 groups all massed together in the auditorium.
He announced that the Earth's barrier was going to be relaxed, and that these groups would be allowed to return back to their support teams who were here in the Sol System, trapped inside the outer barrier.
The Earth's traffic would go back to a strict grid authorization system – an air traffic control-type system -- and would be enforced by the more advanced SSP Alliance vessels.
Gonzales stated that you could feel the relief in the room as he finished his short message and presentation. He returned to his seat.
Once again, as in the previous meetings, group after group took turns taking the stage to make short statements of what they had contributed to the Earth, humanity and the Grand Experiment.
He said it took some time for each of them to toot their own horns and put a positive spin on their activities in our Sol System before the meeting was adjourned.
Gonzales stated that several groups showed appreciation on his way out of the auditorium and down the passageway back to the space docks, where their vessel was located.
They then returned to one of the SSP Alliance Council's bases of operation for debriefing.
The SSP Alliance informed him upon arrival that there had already been quite a few vessels leaving the Earth's atmosphere, and heading to larger cloaked vessels close by.
Most of the visitors to the Sol System that want out are positioned in the outer Sol System, hoping for the barrier to drop and working to figure out a way to get past it.
The SSP Alliance Council was very happy with Gonzales' performance. This only reinforced their position that he should be the main delegate.
This, of course, was thrown in my face yet again in the argument that broke out in a later meeting with the SSP Alliance Council.
This later meeting concerned the intrusion of my home and the abduction of family members by a very tall six-fingered Nordic group that was very hostile.
I will go into as much detail as I can in the next article about those incidents, the follow-up SSP Alliance Council meeting, and my meeting with the Blue Avians right after.
I want to emphasize that we are safe and I have been assured that no further incidents like this will be allowed to take place, providing that certain protocols are followed.
I do expect to see quite a lot of interesting UFO reports for a while with the sudden coming and going of vessels from our atmosphere.
There are also going to be some small battles going on between some vessels and groups down here, on and below Earth.
We will also see some odd behavior in human beings because of the huge increase in the background energy that is flowing into the Sol System. This energy has a direct effect on consciousness – including a polarizing factor where "the good are getting better and the bad are getting worse."
The Spheres have been giving us more time to adjust to the increasing energetic waves that have been flowing into our Sol System and causing electrical changes in all of the planets and the Sun.
These spheres are slowly reducing how much of this energy they are buffering. At some point in the future, the spheres will disappear completely. Some people will be acclimated to these energies and others will not.
Many people are not comfortable with how much of the outcome of our future reality is up to each of us personally and as a group consciousness.
Others would prefer that some of these advanced entities come and make the changes for us -- or save humanity.
We are being given the opportunity to awaken and fix our own problems with the powerful tools that we have deliberately been kept ignorant of.
The power of our mass consciousness, and the positive trigger of the loving and forgiving spectrum of emotions, are ours to claim -- and they will forge a new reality.
These are the very tools that the negative forces have manipulated and used against us for countless years. It is the foundation of how their black magic works.
Gonzales had a brief meeting with the Blue Avians and seemed to keep those details to himself. He has his own relationship with them and there are times when the Blue Avians address very personal things about your life that reach you deeply. There have been plenty of times I have kept what was communicated to myself.
Please remember that I will be traveling next week to do two episodes with George Noory on his show "Beyond Belief," so things will get very busy.
Without the support of a dedicated company like Gaiam behind us, two episodes' worth of visual material is all that anyone would ever have been able to see – given the time and resources we have available to us personally.
I do get a small monetary credit for new subscribers who sign up through my banner ad, or the link below. This is my only source of income now, other than the generous donations you have given me and your orders from our new store – which I sincerely appreciate.
Any little bit helps. I sincerely thank those of you who have bought T-shirts through the online store, have donated money and prayers and positive energy towards my family, and those who have signed up to Gaiam TV through my dedicated link.
Things are really revving up, and I thank you for bravely stepping up and helping co-create the vibrant future we were promised in so many great spiritual teachings down through the ages.
This is a team effort, and we all need to work with each other in a collaborative, inspiring and supportive fashion in order to ensure that this birth of a new humanity will be a success.
I honor you for your contributions and truly wish I had time to thank each one of you personally for all you have done for me and for this work. You are loved and appreciated more than you could ever know.
Keep an eye out for my next article. It will be about my home invasion and follow up meetings up the chain of command so to speak and how they unfolded.
Thank you,
The Massive Push to Cause Some of the Cabal's Prophesies to Come True
---
---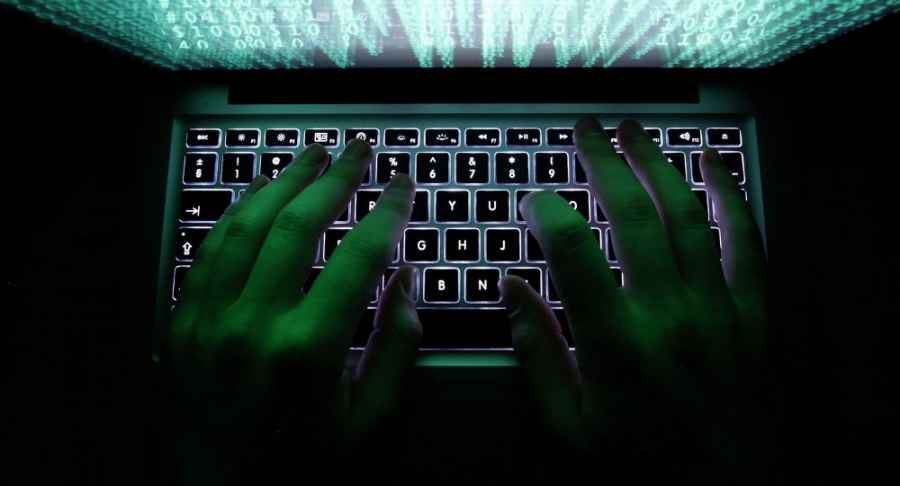 The powers that are soon to be gone have released this statistic about the recent hack(s). It is still just the tip of the iceberg of what really occurred. This also occurred in the EU and was far more pervasive than they are letting on.
This hack was a treasure trove of data to add to the data dumps of the future.
I have also received reports of more battles occurring in both the skies and under the oceans here on Earth between groups unrelated to the
SSP
Alliance. There have been some massive explosions in the upper and lower atmosphere. Many of them are occurring out at sea and reports of them may come from people that work on the oceans etc. Some are occurring over land and well up in the upper atmosphere. There is also quite a bit of weapons testing going on right now as well that shouldn't be confused for some of the activity I mentioned in the update. There is a massive push to cause some of the Cabal's prophesies to come true to bolster their followers. Damascus being destroyed and the world seeing smoke rising up from the fallen city is a major one. They have also tried to have Israel and NATO (Pretending to be Israel) attack IRAN several times. These attacks were unsuccessful because of interventions from a few positive groups. The number of false flags that have been prevented that we will all find out about some day will blow the minds of the public. These failed false flags have frustrated the opposition forces greatly. Not all of these can be stopped, there have been quite a lot that have been so far that is for certain.
In my upcoming article "The Lt. Col. Gonzales
SSP
Council Delegation Briefings. Part 2: Super Federation Conference, Blue Avian Meeting and
SSP
Alliance Council Events" I will discuss the relaxing of the Earth containment barrier that Gonzales announced at the human-like ET Super Federation conference. The Sol system's outer barrier still stands and is dual purpose. It keeps certain beings in and others out of the Sol system and it is also apart of Sphere Alliances network that is helping diffuse incoming galactic/cosmic energy waves by a certain percentage and time period (unknown to me). With the relaxing of the Earths containment barrier we may begin to see quite a few new UFO reports and interesting anomalies in the skies.
The "Draco Federation Alliances" Demands & Secrets Revealed
---
---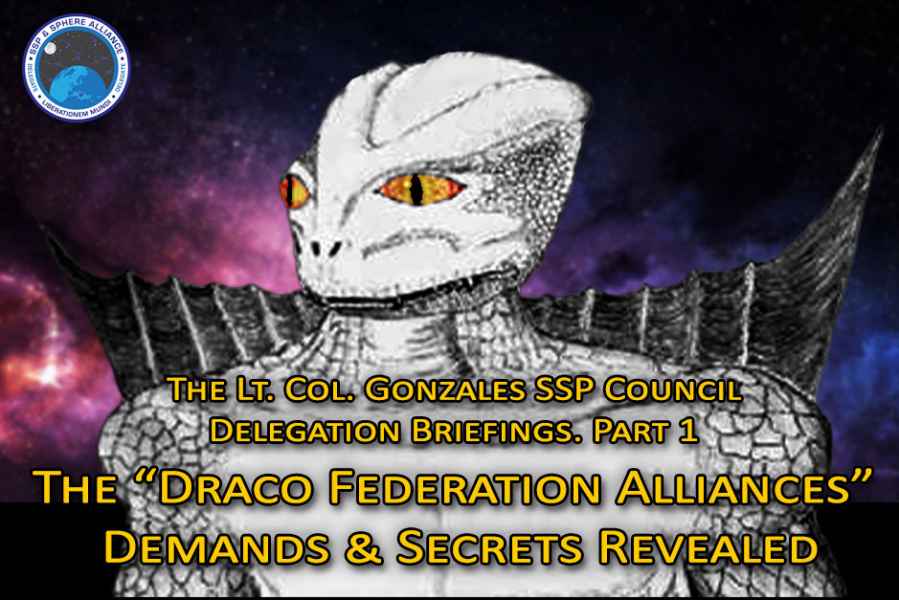 This report will not be as detailed as it is based on a briefing given to me from Lt. Col. Gonzales of his meeting with the Draco Federation Alliance, the Committee of 200 "Chairmen", and his first time to attend the Human Like "ET Super Federation" conference sitting in the delegates chair and his meeting with Raw-Tear-Eir. Because of the length of the article and the details contained in the various subjects I am breaking it into two parts.
I returned home exhausted and was recovering from extreme pain I suffered during the trip and was catching up with my wife and kids. I was actually in quite a lot of pain throughout the entire week we recorded interviews in Colorado. Everyone there was great about the fact that we had to take breaks often from my post-surgery shoulder issues.
Gonzales contacted me almost immediately when I arrived home and informed that there had been some pretty big developments in my absence and that he had stepped in to fill the delegate responsibilities in two important Federation Council Meetings. After a couple of days I was finally able to meet Gonzales at a location not far from my home for the short but information packed briefing.
He started off by describing the Draco Federation Alliance meeting with the same 14 foot tall White Royal Reptilian that I and the security team had encountered prior, the Reptilian Honor Guard, the attending Mantid and Insectoid Beings along with the much smaller delegation of human representatives that identified themselves as the "Chairmen" of the Committee of 200.
He stated that he was somewhat overconfident going into this meeting and felt he owed me a bit of an apology. He felt that my description of my telepathic exchange was skewed by a fear reaction and that it was possible that I was reacting viscerally to the White Royal since most of my interfacing (Telepathic Communications with a Non-Human) had been with less intimidating types of beings.
Lt. Col. Gonzales had interfaced with several types of Reptilian and Reptoid beings in his time but he said none of that prepared him for this experience. The White Royal Draco was over 14 feet tall, had a vestigial tail and wings that were not large enough to support him in actual flight. This was a very muscular and intimidating being with a presence like no other. We were both given the same name and title of this Tall White Draco Royal that is being kept as confidential information.
Because of some very troubling events that occurred at my home that involved the targeting and terrorizing of my family we ended up having a second meeting several days later where we were able to discuss his previous briefing in more detail. This was a much more relaxed conversation and he was trying to calm me down from the two incidents that occurred in my home.
The full details of Lt. Col. Gonzales briefing unfolded in the following manner. He and 4 Security Members (Who were also Intuitive Empaths) arrived at a similar location as the one that I and 4 Security Members had met the Draco Delegation prior. It was a smaller building that was obviously scouted out to be of tactical advantage to the Draco Federation Alliance. I was not given a specific geographic location but this was somewhere in the South West United States just as last time.
In my meeting with the Draco Federation Alliance I arrived in a Blue Orb where the SSP Alliance Team was waiting on a rooftop hovering in one of the 50 foot long modular shuttle craft with the side sliding doors open. In Gonzales case he arrived at the location in the same type of craft with his operation support team. He and his 4 Security Team Members disembarked and made their way down the inside of building that was about 1/3rd the size of the building at the previous meeting site (Floor wise).
After the introduction this man led Gonzales Team into a larger foyer of the closed down Hotel where once again men in suits were standing by a closed down Bar. This time there were only 3 men other than the well-known person who did the first introduction. The 3 men in suits were leaning against the bar in a lounge area where bar stools used to be and a small area where tables and chairs had obviously once stood. This famous bureaucrat then introduced the other 3 men and stated that they were the "Chairmen" of the Committee of 200. This man then began laying down some ground rules for the meeting that was about to occur.
Standing behind the Reptilian Honor Guard were Mantid and Insectoid Beings who were now being very still and standing in a loose formation. In our last encounter they were roaming about the entire time. Gonzales said he saw the White Royal Draco standing in the front and middle of the formation of these other beings. The team was walked to the front of the White Royal (His Name will be withheld) and was expected to bow according to the Chairman. Gonzales stood tall and did not do so.
Gonzales stood before this 14 foot tall beast and immediately the communication began. He said he was completely taken off guard by the intensity of the penetration of his forehead and frontal lobes. His words were that it "Put me back on my heels". He said at that moment I knew that my report was accurate. He was certain until that point that I had exaggerated the experience. Just as in my experience the White Royals Eyes were morphing colors (Yellow & Red) and the vertical slit pupils were pulsing and changing sizes to the point that at times its eyes were completely black.
This meeting was different. They did not come to negotiate. They indeed had created the entire theatrical environment to convey that they were not dealing from weakness. The White Royal Draco was making some very serious demands and told Gonzales that a failure to capitulate to them by the SSP Alliance or the Sphere Alliance would be an act of war against the entire Draco Federation Alliance and their Overlords.
It was shocking to hear them mention their Overlords because these White Royals had always put forward the notion that they were the top of the totem pole, the tip of the spear and the pinnacle of the pyramid of power in their empire. We had lots of circumstantial evidence and intelligence that they were very afraid of and served a higher force but until that moment had never received acknowledgement straight from the serpents' mouth.
The Royal White Draco then made sure that Gonzales repeated what was communicated to him so all could hear it. It was obvious from other intelligence that the prior meeting and their offer to hand over all of their human followers and lower level allies in exchange for the Sphere Alliance allowing them safe passage through the Outer Barrier had caused major splits within their own ranks. This was a show of force that was obviously meant to mend fences and unify their splintered human following.
This same White Royal Draco now made demands wrapped in threats for Gonzales to deliver to the SSP Alliance Council and the Sphere Alliance. The demand was that all of the Draco Federation Alliance would be allowed to leave through the Outer Barrier as they wished and that their human allies would be given clemency and promised no reprisals in future events in a human controlled Sol System.
The White Royal stated in no uncertain terms that they had the power to bring great calamity and war to the surface of the Earth and were prepared to do so. They stated that the Sphere Alliance had not been forthcoming in the true power of their Extra Dimensional Overlords who were now present and ready to do battle beside the Draco Federation Alliance as had been prophesied about their empire millions of years ago.
They boasted that these same ED Overlords were responsible in some way for the entities that we called the ED/ET Artificial Intelligence that is their ally and had conquered entire galaxies. Gonzales stated the grandiose boasting and threats went on for some time in the same theatrical manner before the White Royal Draco let go of his mind and turned and lumbered out of the room with his Reptilian Honor Guard and the Insectoid delegation.
The Chairman then approached them and walked them back the way them came and in the same manner went over how serious the situation was for the surface population of Earth that the Alliance agreed to the terms presented. The Chairman stated that this was an opportunity for a win/win situation and that dismissing it like the Americans dismiss negotiating with terrorists would be detrimental to the population on the surface of the planet. Gonzales said that he had enough of the drama and theatre and just wanted to get his aching and pounding head out of there and back to the shuttle.
Back at the location in North Texas where Gonzales and I were sitting at the table we both became quiet for a few moments as some of this was sinking in. I was putting some of the dots together. Gonzales told me that that they had managed to kill some of the higher caste Reptilians and keep their bodies without them self-destructing. There was some sort of technology that vaporized the remains of the dead Reptilians in most cases. They then analyzed the remains and this had revealed something very disturbing
Gonzales sat back in his chair and could see on my face that I had made the connection already. He made one of those faces where a person smiles but their eyes and forehead have a stoic look and leaned back in. He said "Their bodies were absolutely filled with nanites"! These are some of the most advanced AI bots we have ever seen in living tissue. I asked the obvious question… "Is the Draco Federation Empire nothing but AI Prophets?"
He said AI Prophets, AI Allies we don't know. Gonzales then said "The info about their Overlords was a key confirmation that they are deeply afraid of and working for beings from another reality or dimension". He said that they funnel this Loosh Energy to their Overlords and keep some for their selves. He also stated that they work with or use other etheric beings as tools or etheric technology to control people and other ET's that are in their Federation Alliance. He stated further that this was very sensitive information that had been extremely costly to acquire over the years.
Gonzales stated that these threats were being taken very seriously and that there was quite a lot of chatter of false flag events (Both Financial and Terrorist) being planned to create more Loosh for the Draco Federation Alliance and their Overlords. The Draco Federation Alliance was storing this energy and preparing for an epic battle.
He stated that the Earth Alliance had been infiltrated in a number of ways and that Russia was very upset that the Cabal had managed to do this in order to try to create a NWO 2.0. He stated Russia had some plans to correct this in the near future along with some of their trusted allies.
In Part II we will discuss more of these Earth Alliance Infiltrations, False Flags and Gonzales' description of his first time being the lead delegate at the Human Type ET "Super Federation Conference" where he sat in the delegate chair and spoke to the assembly to deliver some extremely interesting news concerning some of the positive ET groups that had been trapped on Earth for months.
Many of these ET's were here to study our oceans and jungles and care nothing about our civilization or interfering in our affairs. Their support teams who are trapped inside the Sol Systems Outer Barrier had been requesting their release from Earth for some time. Human and Negative ET Groups had begun to hunt them down to obtain their extremely advanced technology and they were also running out of supplies and needed support. This was addressed in this last conference.
Part II will follow shortly as well as an additional report of recent events that include further details of the Tall Nordic Beings with 6 Fingers who invaded our home and abducted my family (As well as performed a similar operation on a researcher who has been working closely with us). Please stand by for more details to be released in the coming days.
For each person that becomes and stays a member I receive a small month's contribution to allow me to keep providing this information free on my web site.
We are also opening an online store selling tee shirts with the Sphere Alliance Logo on the front and the Blue Avian Message on the back. This is a good way to support the SphereBeingAlliance.com site as well as spread the "Message" of becoming more loving, forgiving and raising our consciousness and vibrations. They are also great conversation starters about this topic.
I understand anything having to do with money in this field in taboo but anything I can do to provide for my family while doing this work is a positive thing. Gonzales receives material support for his role. Working for 6th – 9th Density Beings who see everything as a journey and relating to karma is a completely different place to have to work from. Any of your contributions through Pay Pal, Signing up to Gaiam TV or shopping at our Online Store assist us in this effort is greatly appreciated.
Stand by for Part 2…
Thank you,
ICC Mars Colony Conference Report June 20th 2015
---
---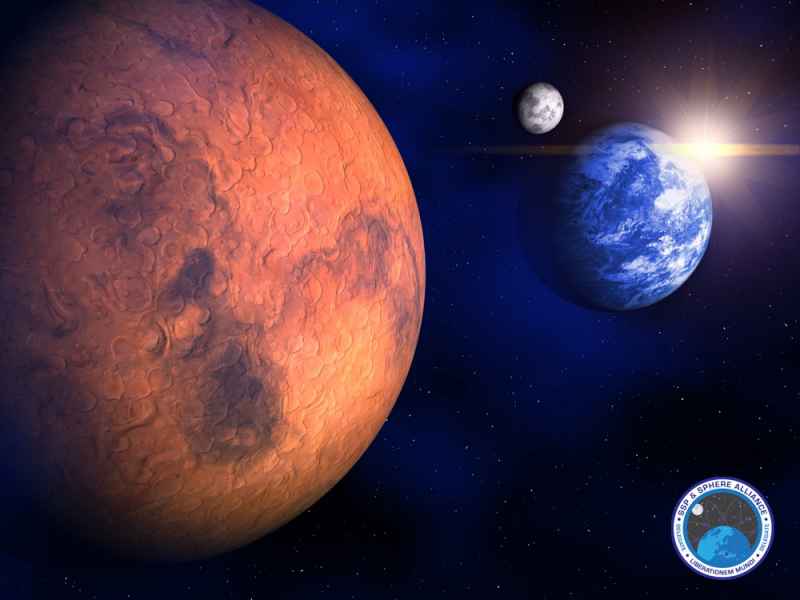 I was finally able to get back to sleep around 12:20. I woke up again a little after 3 AM and decided to go to the kitchen to get a drink before I changed and got ready for my little blue/indigo orb friend to zip through the wall of my bed room. I had just barely made it into the living room when the little orb decided to mix things up and zipped into the room through the closed patio door. I decided that I didn't have time to go back to my room and change and come back so I put on the "Flip-Flops" (Type of Sandal Foot Wear) that I had worn to the pool the day before and gave the orb the signal that I was ready to be transported.
Being modular these vessels are always in different configurations on the inside depending on the mission they are on. I have seen them setup as troop transports, mobile medical treatment centers and VIP for meetings and transports. This time there were seats for all present. We were informed that this trip would take close to half an hour because Mars was just on the other side of the sun so it added time to the trip for a reason that was not explained. These vessels usually make trips of these distances in just a few minutes or less. I do not know if this was a way to spend extra time with the ICC Representative or was in fact truly a technical issue having to do with the position of Mars being behind the sun compared to the position of the earth and moon.
As we lifted off and flew through the bay doors that opened we could see the surface of the moon grow distant quickly and then the earth through the transparent panels in the walls of the vessel. We then went to speed and the panels changed to an opaque color. Gonzales and the ICC Representative began to talk about the conference and all who would be there. Gonzales again told the ICC Representative that we appreciated them agreeing to the terms of allowing us to bring the armed security, choosing the site of the conference once in orbit, the tours and allowing us to bring one family of our choosing back with us to question and to either provide sanctuary to or allow to return to their home colony depending on the families wishes. I sat and listened since I had not been a part of the negotiations and hoped to overhear something new from the process.
Once we arrived in outer orbit of Mars the panels in the walls went transparent again and a larger version of the "smart-glass pads" lowered from the ceiling. It was about 70" across diagonally and had a real time display of Mars with icons where there were ICC Colonies and industrial complexes in the northern hemisphere. The ICC Representative stood up and began pointing at each and giving his recommendations of the "best" facility to tour and hold the conference would be. Gonzales interrupted and stated that he had already come up with a location based on the SSP Alliance Council's request and the information was based on intelligence from an ICC defector.
The ICC Representative immediately looked concerned and that look intensified when the "plus sign" icon popped up on the coordinates that were already in the system. It marked a place that was in the southern polar region. The ICC representative stated that this was an old Industrial plant and that there wasn't a colony there. Gonzales stated that our intelligence was fresh and that indeed there was a moderate sized colony there and that a recent ICC defector had lived there and provided a detailed report.
The ICC representative stated that he would have to contact his superiors to get clearance. Gonzales reminded him that we were promised access to any facility and colony that we requested for this conference and tour. The ICC representative excused himself and went into a small room to use a communication device. He emerged a short time later and stated that it would take about an hour before we were granted clearance to land but that the locations was approved. It was obvious that this was a stalling tactic for the unexpected choice in locations to give the facility time for some very quick preparations for our unanticipated arrival.
After about 50 very long minutes we heard an announcement that the crew had received communication for clearance to land. As we moved in closer we could see some thin wispy ice clouds in the upper atmosphere and some rolling dust storms much further to the north of our trajectory. We then saw the beautiful blue and bright pinkish discharges on the shielding all around the vessel as it entered the atmosphere at speed. There was no sound or turbulence in the entry of the atmosphere.
We then headed directly towards one area of the ground that was hilly and rocky with snow and ice in low lying areas. We made a quick turn with no inertial or G-force effects on the passengers. Our vessel hugged the terrain at high speed for a few kilometers until we came to a small canyon looking area. It was not like the canyons toward the equator and in the northern hemisphere but was described as a canyon none the less. It looked more like an ancient washed out river bed between larger rock outcroppings.
We began to slow down as we were headed toward a flat rocky outcropping and as we did a turret looking cylinder structure rose out the top of the rocks and there was windows around the structure. It appeared to be an observation deck or air traffic control tower. A large bay door then opened below and we slowed down quite a bit more as we entered. We were then inside a square tunnel hewn out of the rock with "bays" on either side of us as we continued through. As I looked through the rectangular doors I could see two teardrop-shaped craft in each bay.
These craft appeared unusual to me in that I had not seen SSP craft that had a shiny chromed metal finish. They always seemed to have a black or grey coloring much like the "stealth bombers" that most people are now familiar with. The third bay on the right was the one we were directed to and there was one of the tear-shaped vessels inside and an empty bay that barely accommodated our vessel. We landed on the platform and powered down our vessel. I sat back in my chair and the reality hit me that we had arrived at an opposition stronghold on Mars.
I made note of a catwalk that went out between the two vessels in the double bay. The catwalk went to a wide walkway and staging area where there were crates and instruments on carts. About a dozen of the facilities security team immediately came out onto the staging area wearing the uniforms that I had seen before. They were a "digi-camo" (pixilated pattern) that were made up of the colors black, rusty red and dark tan. They were carrying "rifles" that looked much like our security teams. The ICC representative stated that he should go and smooth the road for us and Gonzales agreed ordering the doors to be opened so he could exit.
We observed the ICC representative speak to the security personnel, and then went through the check point returning a short time later holding both hands in the air with the thumbs up signal. He sort of half jogged to the vessel where he met us at the open doors and stated that everything was on schedule, the ICC leaders participating in the conference had been informed of the location and were on the way. He stated that we needed to go through the security checkpoint and meet the facility commander who wanted to talk to us.
The ICC representative then told us what the subject of that conversation was going to be. He was carefully watching our reactions as he gave us a summary of what to expect from the base commander. He stated that the people at this facility were here for generations and that they were under the impression for decades now that the earth had been through some sort of cataclysm and was no longer inhabitable. He said that we are being asked to not throw off the social dynamics of the facility by revealing that this was not the case or that any of us were from the surface of Earth. He then turned around and did the same half jog back towards the facility security team while we looked at each other wide-eyed regarding what he had just said. Gonzales said "You heard the man" let's not have any incidents here if we can avoid it.
We then filed out of the SSP Alliance vessel and headed towards the security checkpoint. We were stopped immediately when a very cold looking security personnel looked at our security contingent and said "Absolutely NO weapons past this point!" We stopped and Gonzales looked at the ICC representative and stated, "You know that is a deal breaker, I'd hate for things to end before they got started here wouldn't you?" The ICC representative walked past the checkpoint and down the hall a ways and spoke to the base commander. The base commander was visibly agitated from the beginning and this did not make him any happier. The base commander called to his security and waved us through. This was another obstacle overcome by Gonzales, so far so good.
As we entered, the base commander gave us the storyline about the people not knowing that the earth was still thriving and that this wasn't anything to do with any slavery theories being promoted by the SSP Alliance but was a complex "social experiment". It was stressed that we needed to be careful not to contaminate a multi-decades long experiment that will help humanity. I looked at Gonzales and he rolled his eyes at me as this was being said. The base commander then stated that the "main hall" was being setup for the conference and that we would be taken on a tour of the industrial plant first that was 8 kilometers away via an underground train. He said after the conference we would then tour the colony and meet the people, see their living conditions and ask a family if they would be willing to leave with us.
We were walked through an area of the colony that had obviously been cleared of people for us to walk through. The area was a ghost town and that much usable space is not wasted in these facilities. We made our way to another area that was also cut out of the rocks and unfinished. There was a single monorail track going in one side and out the other of a tube that was glass-like but not smooth or polished. It was ribbed or bubbled it seemed. It was possibly vitrified rock? A very thin train then arrived and we were told to load up.
The way we entered caused us to be seated in a strange order. The seats were two by two and facing each other. I ended up being several people down from Gonzales and had one of our security personnel on either side of me. There was a solid row of the facilities security personnel across from me. I noticed one of them kept whispering to the other and finally asked me as we were traveling down the tunnel "Where are you from", I responded without thinking "Texas" and received a very shocked look on the 3 faces that I could see in front of me. I knew immediately that I had already screwed up.
As we disembarked from the train, the murmurs were growing louder among the facility security personnel. I then came face-to-face with Gonzales who had a smart ass look on his face and a smirk. I looked at him and said "Yea, I screwed up". I then told him what happened and he said that he had heard them discussing the way he and I smelled and the fact that I was sun burned and that I didn't look like someone that has been on a colony or stationed on a vessel. He went on to say that people in these closed environments can tell each other apart. When someone like us comes in smelling like hair gel, deodorant and coconut scented tanning oils and aloe vera sun burn cream we reek of Earth and smell very alien and out of place to them. These people all use the exact same toiletry products and even the smells of the foods that come out of the pores in our skin are a dead giveaway.
He said it certainly doesn't help when one of us says we are from "Texas". He said he was brainstorming on coming up with an off the books facility or other vessels or locations that he could say were code named Texas but he thought the damage was done. This proved to be correct half way through our tour of the industrial complex. It was obvious that the talk was spreading through this facility security team very quickly and the ICC representative was very aware of it. He was making sure we saw him glancing back and forth between the people chattering and our group with a disapproving look on his face.
We were all walking in a close group as one of the residents was explaining what each of the robotic machines did and along the conveyor systems what each of the people did at the work stations in the process of producing the various shaped panels that were optical and neurological relays and displays. We were seeing a version that was a slightly curved panel of one size but they stated down the tunnel system there were other rooms where the same panels were produced in various configurations and for various other types of biological neurological interfaces (non-human customers).
It was at about this time that another monorail train arrived with many more security personnel. They told us to halt and they separated the security team that was with us, disarmed them and escorted them to the trains and left. A new security team was assigned to us and the ICC representative that obviously had an "ear wig" (communication device in his ear) told us that we were not to communicate with the security team unless it was to do with something security related. They then brought over a metal cylinder that had a spray atomizer on it and told us to spray it on our bodies and rub it into our faces and hair. It was an odor neutralizer and it didn't have a scent of its own.
When we arrived at the colony there was a completely different energy. There were people everywhere that all appeared between the ages of 8 years of age and about 60 (at the oldest) bustling around in one piece suits that were obviously their "Sunday best". They were also all trying to look like they were going about their business while trying to sneak a peek at the new arrivals and seemed to be trying to make eye contact. It seemed that they had been told that we would be touring the facility and asking one family to leave with us to give a report about the facility and how it is ran and what it's like to live there.
We were brought into the "main hall" that looked like an area that people are brought in for daily propaganda and there were a large number of ICC leadership members present who were bustling about as well and it was difficult to count how many were there. They sat us down and put on a "Dog and Pony Show" on a large "smart-glass screen" that showed all sorts of technologies that they produce, what they procure in trade for those technologies and stated that they had ongoing trade agreements with almost 900 civilizations and did occasional trade with far more than that.
They showed all sorts of spacecraft and spacecraft components that some groups integrate into their own technologies and also discussed the exopolitical agreements they had made with groups that pass through our sector on a regular basis using the nearby natural portal systems that are a part of the "cosmic web". After this presentation we were taken on a tour of the colony. People were very eager to please and show us their dwellings that were the size of my dining room and housed a family of 4. They had very little in the form of physical possessions and there seemed to be a cast system that ironically was similar to the movie Divergent but on more of a micro level.
We had gotten to the end of the tour where we had seen their environmental control system and their laundry and recycling system (everything is recycled) and community centers. It was now time for Gonzales to give the ICC representative the choice of the family we were to take back with us. He gave the number of a certain family's dwelling that was an alpha numeric number outside their door and 15 minutes later a man, woman, teenage son and pre-teen daughter showed up with a small bag in each of their hands. They seemed kind of stoic and nervous. This was to be expected but they seemed off to me. I didn't say anything at the time. One of the "IE"/Security Personnel leaned over to Gonzales and whispered to him and Gonzales ordered us all to our vessel.
When the door was closed Gonzales turned to the people and told them they were safe and that he would not betray their good faith. He said that "We know that there is another member of your family that is not present", the father said "How could you know that?" Gonzales motioned to our security personnel and said that "our people have abilities". The family then clammed up and would not talk. Gonzales became upset and said he would straighten this out and he and the two security personnel assigned to him left the vessel.
We sat in uncomfortable silence for about 10 minutes and then all 4 of the crew came out and said "We have over a dozen of the facilities security personnel coming out fast with weapons high towards the craft". They asked me "What should we do?" I asked if they saw Gonzales and they said no, he was not out there. I told them to open the doors and to stand down. The crew enacted security measures that wiped the systems of information that would be helpful to the enemy. When the doors to our vessel opened the facility security personnel then entered and disarmed our security personnel and took us into custody. I had that sinking feeling in the pit of my stomach knowing that something had gone wrong and wondering if Gonzales and the others were okay.
The facility security team walked us in, straight past the base commander that was in a very heated conversation with the ICC representative. Something had gone very wrong and his ego was bruised or his authority was challenged in front of his men. He was extremely upset and was no longer listening to the ICC representative who outranked him.
We were walked to a wall that suddenly had a double door where there was none before. They opened it and we were then walked into a detention facility that was conspicuously absent on the previous tour. As we walked back through the rows of cells we saw quite a lot of people in various psychological stages of psychological distress locked up. When we reached the back cell where Gonzales and the two other security personnel were detained I was relieved to see them alive. We were all locked up and left without a word spoken to us in the same cell.
Gonzales said that the base commander was a tyrant and a total megalomaniac who was not used to people challenging him diplomatically or otherwise on his base. He said that the recent attack that the rogue SSP Alliance Forces had done on Mars had come up in the argument and was obviously a point of contention that the base commander used to toss him in the brig. I asked what was going to happen and he said that from the way the base commander was talking it didn't sound good, which then left all of us thinking the worse.
It wasn't a minute later that we saw our blue/indigo orb friends zipping through the walls of the cell, one for each of us. They danced around for a couple seconds and the other SSP personnel who had never traveled this way backed against the wall. Gonzales explained how the transportation works and then we each followed the SOP and were soon back at the LOC room where I was transported at the beginning of this journey. Upon our unexpected arrival there was an intrusion alarm going off at the LOC and armed security came into the room very quickly. Gonzales told the SSP Alliance personnel to report to their units for debriefs. They left the room with the armed security teams and the door was closed leaving Gonzales and myself alone in the room.
Gonzales then said "We lost a vessel but didn't leave any team members behind, that's something". He stated that we received quite a lot of good intelligence which was the real goal of this mission. He stated that the ICC's goal was propaganda and that since the recent reports that were released to the public about the slave trade and labor going on by the ICC that they have been extremely upset and worked-up about information being public that was never supposed to be so. He told me to continue doing what I am doing and that he didn't know where I was going from here. He said he didn't know if I was going to visit Raw-Tear-Eir or be taken back home. We said our goodbye's and he left to begin his debrief process.
I was extremely exhausted from the 14 hour ordeal and the stress from the adrenaline highs and lows and was ready to just go back to bed. I removed the borrowed jumpsuit and boots and placed them on the table that used to be in the middle of the room where my flip flops were setting. Since that room had become so popular as a drop off and pickup area the large wooden conference table had long since been slid against a wall to the side of the room to make more room for foot traffic. I was once again standing alone in the room in my night time tee shirt and shorts looking around at the walls.
Thank you for all of the moral and other support that has been offered. It is much appreciated and is vital to assisting me continue this work. Gonzales has a very nice support structure of both funds and technologies through the SSP Alliance. As I have been reminded several times by the SSP Alliance Council, I do not work for them. I work for the Sphere Alliance who see things on a different level. They are great about working with people's hearts to make sure we have what we need and nothing more. They certainly want to keep me humble and dependent on maintaining a positive karma. I have chosen this path and will continue to travel it as difficult as it is at times. Thank you for the love and positive energy.
Cobra, Dr Salla, Black Sun, Volcanic Activity and Earthquakes, Nazi UFO Secrets
---
---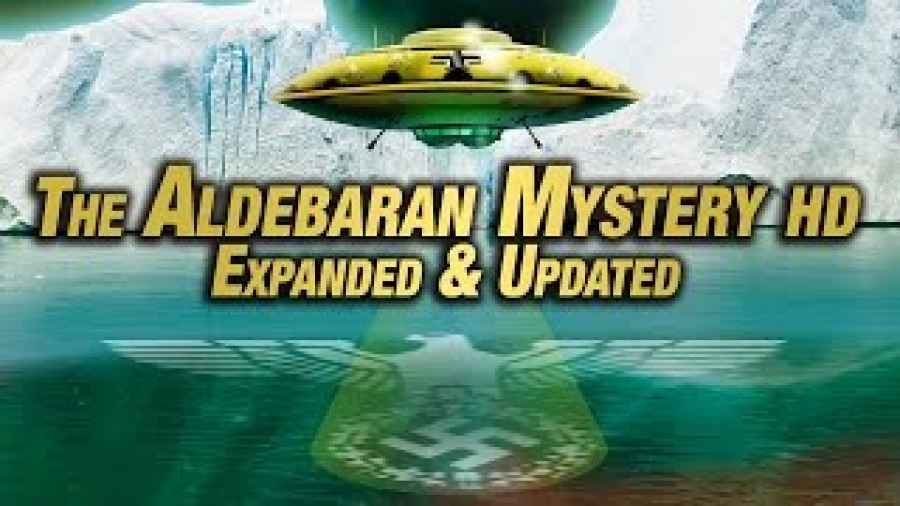 Secret Space Program Alliance and Cobra
Has a line drawn in the sand over the
SSP
Alliance/Sphere Alliance "NARRATIVE"? Things are getting interesting in the conflict and there may be a taking of a divisive tone by design. This is it's self is a sign of things to come. A major reason the Lt. Col. in the
SSP
Alliance I report to has requested that I avoid fraternization or conflict with groups who are in contact with monitored societies, advanced civilizations and various off worlders. This is an extremely delicate time (Issues) and there is no time for any divide and conquer operations among/against the "Awake and Aware" community.. Discernment now more than ever is key. These bases are going to be isolated and maintained up until the Event according to plan...They will then be handed over to humanity. No intervention is being permitted per the Sphere Alliance after the Mars Attacks/Atrocities that cost many of the slave labor their lives. The various
SSP
's will remain in tact until the Event per Tear-Eir and my last face to face conversation.
I am unaware of most of COBRA's information as I have not followed him or others online. I did not realize he has mentioned any previous affiliation w/ the Agartha Network (If this is correct). If I had known this I would not have mentioned them by name as the group that worked w/Ancient Teutonic, Suebian or Gothic Societies and NAZI offshoots during the 1930's onward. There has been quite a lot of info I have not released of this nature because of the divisive effects it could have on groups within the "Truther Movement" (I have been instructed to wait for full disclosure to ferret out these details). I was not looking for division or conflict between any groups w/that statement iv Dr. Michael Salla's Article. I do think we should meditate on peace and love however and not anything that will tie us energetically or karmically to the deaths or injuries of others (Despite our intentions). Use your discernment in your participation in events leading up to The Event. Everyone will answer for their actions during this time and karma is said to be immediate (For both STS &
STO
Individuals) because of the cosmic energy we are currently coming into resonance with.
btw: Surgery went well, the surgeon was very surprised at the amount of healing in the last week. Thank you for all of your healing vibes. I am in pain and using one arm/hand... but doing better than expected.
There is a nerve block in for now... w/they take it out the pain will get much worse...
Recent Dr Salla Interviews and Analysis
There are even more slaves on & below the surface of Earth. The Slave Trade/Human Trafficking that goes on by the Cabal trading millions of kidnapped civilians from the surface (per year) to off-world beings in exchange for technology far exceeds the unfortunate number of people on these Mars/Moon Bases/Colonies... All human life matters to the Alliance. There is a plan in place that takes all of these people's lives in account.
Order of the Black Sun
I was told that the Order Of The Black Sun who tried to recruit me while I worked at the Federal Reserve Bank of Dallas would not like me speaking out about them or the "AI Prophets".

Volcanic Activity and Earthquakes
Expect the strong Solar, Volcanic and EQ activity to pick up along with the Energetic Tsunamis ebbing and flowing into our Sol System in the coming weeks/months. Some are expecting there to be some very damaging activity in the ring of fire as well as some more EQ's related to some of the underground/undersea battles that have been occurring for a few months now. These have been battles between Cabal Group "Infighting", Offworld Groups being attacked by each other and former allies as well as Earth and SSP Alliance activity. May especially has been a big month of the green lighting against Alliance targets. There have been some heavy losses incurred by the negative groups recently. At some point some of this activity is bound to spill over into the view of mainstream society.
I try to check out this sites 3 minute news every day. A very good source for this type of info... Subscribe to their YouTube Channel!

Nazi UFO Secrets
THE ALDEBARAN MYSTERY HD EXPANDED & UPDATED: Nazi UFO Secrets - FEATURE FILM
Brought to my attention by another TOT Member. Worth the time to watch IMHO...
..
---
---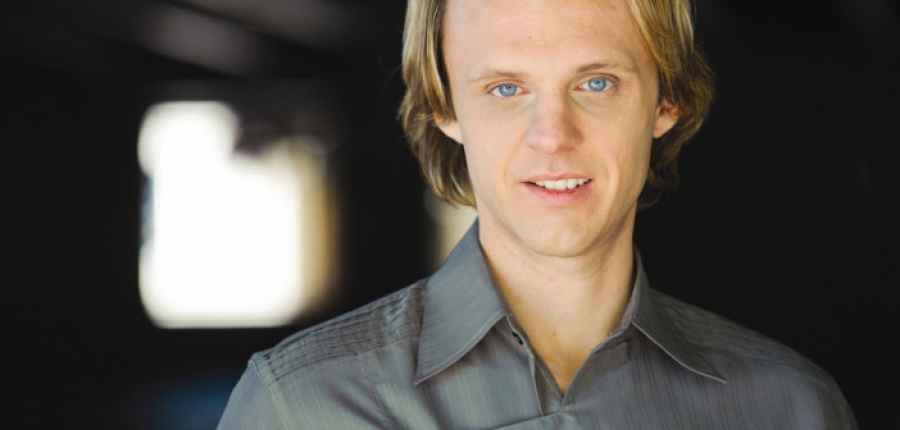 IF YOUR LOOKING FOR A "SAVIOUR BEING" THAT IS NOT WHAT THEY ARE HERE TO DO. WE ARE GOING TO HAVE TO DO THAT OURSELVES ACCORDING TO THEIR "MESSAGE" AND PLAN RECENTLY COMMUNICATED!
Got in early this time. My own sources independently confirmed that Charles would never become King, and would be forced to abdicate to William, so I do have independent confirmation on that.The ET side of things has gotten very interesting, as I revealed in the radio show I did with George Noory last Wednesday night.100 spheres the size of either Neptune or Jupiter have entered our solar system in the last 2-3 years. There were many others the size of our Moon that came in between 1999 and 2001.The Pentagon and Cabal people got really excited about this at first because they thought these spheres were the return of their Anunnaki gods. However, the spheres remained cloaked with an advanced system that did not allow them to see inside, and did not respond to communications.The Cabal used an advanced weapon to fire on one of the Moon-sized ones in mid-December. The object lit up, becoming a bright red spot in the sky that people saw (significantly smaller than the Moon, since it was farther away) and redirected the beam back to the base it came from. This caused serious damage and some loss of life.Since that time we have had the no-fly zone around the earth and the quarantine around our solar system. No one who was already here is being allowed to leave — either from Earth or any of the "colonies," as they are called. They cannot even get communications out. No one else appears to be able to get in either.The group that has appeared from the spheres is called the "Blue Avians." As silly as this may sound, they are eight-foot-tall humanoids derived from avian life, with birdlike heads and bright indigo-blue feathers. They have more or less normal-looking hands and feet. The head is a synergy between bird and human features. There are other avian types out there as well. It is not common but it does occur.One of my insiders got pulled into a meeting that was very serious. We didn't know if he was going to come out of it alive, or at least not without being heavily tortured and screamed at for what he had told me and what was leaked. Only later did we realize that the Blue Avians had personally requested him.He was guaranteed by them that he would not be harmed. They told him many things. One thing they felt was very important was that they have not had ANY contact or communications with the Cabal. One of the five main factions in the Space Program, named Solar Warden, is allied with them now, and they are working with the Alliance on earth, but never the Cabal.I had mistakenly said on Coast they had some contact with the Cabal and they corrected it.They actually gave me some intriguing personal information. The other main thing they said was that Cabal people were defecting over into the Alliance and altering the plans. The Cabal people are pushing for "instantaneous violence" to solve the problem.This is not going to be allowed.Apparently the Avians are now "putting on the brakes" and "slowing things down a bit," as it was about to go really wild, really fast, from what they were saying.The key is that the Avians want us to move into a loving and peaceful world. They want this transition, similarly, to be as peaceful as possible.That's as much as I know now. I do not for a minute believe the insider was lying to me. He was deeply shaken and profoundly moved by this experience.– David
Much of this info was already leaked on Coast last week as well as in my conference at Conscious Life Expo in early February.This is an update for those who have been tracking the story.– David
I should also say that originally he was supposed to go through the Space Program people first before being brought to an area where the Blue Avians would meet with him.They had made it clear that he had "huge holes" in his "security" papers, that this was "not protocol," and that there would be "disciplinary action" for what he had done (i.e. talking to me and leaking data online.)He was very concerned about this and I didn't know if he was going to come back alive. He was already grabbed, disciplined and tortured in December, so this looked like another round that could be even worse.Anyway, he was supposedly going to get picked up at 3AM, three nights ago now. That didn't happen.Before the pickup was supposed to occur, he told me the Blue Avians had asked for him by name. This apparently was the first time they had ever spoken to the Cabal directly.Once he told me this, I said he needed to re-frame the whole thing and not look at it as a negative. In fact, if these people are who they appear to be, it was a VERY positive event — and puts him in a remarkable position.Without the help of the "Sphere Beings," as they are called, the Alliance wouldn't be able to accomplish this. There are apparently four races of Sphere Beings but the Blue Avians are the only ones that are visible at this time.The 3AM meeting was canceled for no apparent reason and rescheduled to the same time the next night. In the meantime he had gone from abject fear to inspiration and confidence.What ultimately ended up happening was a firefly-sized purple light appeared in his room. It pulled him out of his physical body and the entire meeting happened in the astral. His wife knew something was going to happen and when, and said that he was in a "weird trance state" while this was happening. She was very excited about it and it was obviously not something that could have been faked.I feel like I have nothing to lose by sharing this. The Avians told him (and me by proxy) to go forward and share this, and that any ridicule we faced was "of absolutely no significance."So there you have it.– David
We are actually about to finish the next draft of Convergence. Jim is way past his legal obligation to do rewrites but we are still pushing. The market is opening and we may yet get the film sold. We will see! If it does get made the way it is now about to emerge it will be amazing.– David
No one is asking anyone to give their power away.The Blue Avians appear to be the same Ra that delivered the Law of One.They started out as a positive source — which were drawn as the hawk-headed "Gods" well after they left — and were quickly misconstrued as negative.They repeatedly say in the Law of One that the hawk is their symbol.They also talk about the bird as a symbol of the "winged messenger" or angel.The Hopis have an engaging legend about being rescued by "bird people." Then you have the very clear Egyptian paintings. Then you have the "Tengu," or bird-men that were seen in Japan.When Luke met these people the last time, they all introduced themselves by name, and every name started with the same prefix, which sounded either like "Rey" or "Rawl," from what he remembers. This was another compelling suggestion.I have had multiple insider confirmations now on the spheres coming in. This is of great concern to the Cabal.When people say shaming things, my response is "would you rather I not share this at all?" As weird as it is, and I totally get that it's "high strangeness" to say the least, this is all coming from insiders who have absolutely proven their credibility.I do not know if we are ever going to actually see the Blue Avians. This group works behind the scenes. There is a huge "learning curve" for people to understand the scope and variety of ET life that is out there.However, if the Snowden documents contain tons of data on the Secret Space Program, then we may be in store for a wild ride. That would be the closest we would get to a confirmation that this data about the spheres is correct.My own intuitive abilities have validated that this is true information. This included yesterday putting it together and realizing this group was Ra, then being told "Go outside now" and there was a rainbow. Then later I walked, connected even more dots and there was a much bigger rainbow in a completely separate location.Synchronicities, dreams, et cetera… it's all coming together.BTW, one of the things that has made the Cabal so upset is the Blue Avians have short-circuited them and have gone directly out and contacted the people. This can come in the form of a visible orb of light in the room. Most of the people getting this are being "downloaded" some sort of information that they do not consciously recall yet. Others are getting open communication.So there you have it.– David
All I can say is this is absolutely real. The people I am talking to about this are definitely not lying. We literally thought Luke might die, or at the very least be tortured, from having this meeting. The Cabal was very, very angry about it.Then it was an intriguing twist that after I increased his "vibration" through inspiring him to see this invitation as positive, they were then able to pull him into an OBE instead of needing him physically there in person.They also impressed upon him the need to eat a diet with a "much higher vibration" and did not give specifics, leaving it to me to tell him about the weaponization of the food supply by the Cabal and why you should avoid wheat, refined sugar, processed and pre-packaged food, fried food, conventional produce, et cetera.Their goal is to ensure that the "cycles" of war, pain and fear do not continue, and that we move into a loving society. For me the most interesting new thing in light of this was that I was told BEFORE this update that Cabal elements had recently entered the Alliance — this is what the Blue Avians said — and then you have Ben saying William is cutting a deal with the Asians.This would make a great episodic TV show or film if written properly!– David
The weirdest thing about the Blue Avians, from the Space Program perspective, is they do not need any technology. If they want to go somewhere, they just appear there. This is exactly what Ra says they are like at their level.For this same reason, it seems clear that they could project themselves into whatever form they choose, and have chosen this form for its various symbolic characteristics.It's going to come out anyway, so I will also say that the Blue Avians confirmed I was one of the people they have been in contact with.I think a great number of us have had some degree of "downloading" from these angelic beings already, whether we realize it or not.We knew Ra was one of two key groups managing Earth's transformation, but I never expected they would make such a dramatic "in person" appearance at the end of the cycle like this.– David
Since someone asked, the Blue Avians do not speak. They communicate telepathically while simultaneously holding up their right hand, palm forward, and doing very fast sign language that corresponds with what you hear in your mind.Luke did not understand the sign language but they obviously do. Only one hand was ever used.– David

Originally Posted by (Name Removed) Hi GoodETsXG, with reguard to the DW information on the cloaked huge sphere ships in our solar system, is there a possibility (as i have read) that they are 4th dimensional and that follows that so are the Sphere Beings and therefore only visible to those with a conscious view into this dimension be they awake or asleep.

..If this is the case and as some also have hypothesised that the reason for the massive size of these ships is possibly due to the fact that they may be used for evacuation of Earth, does this mean that because they may be 4th dimensional that we "need" to be deceased (dead ) to be evacuated?

Sorry if my logic does not follow thru and am by no means wishing to perpetuate fear, just interested in possible scenarios.They communicated directly to me that the Sphere Beings (Blue, Indigo & Violet Energy Orbs) and the 4 Allies (Including the "Avians") are 6th, 7th, 8th and 9th D Beings.

The "Spheres" can make themselves "visible" to our spectrum of sight at any time (All 3 known sizes of Spheres: Moon, Neptune & Jupiter Sized).

They were "Observed" by the VARIOUS Secret Space Programs and Off World Allies when they first "Arrived" Fully "UnCloaked". When they "Cloak" they are not detectable by "Wide Spectrum Imaging", "Gravitational Displacement" or "Bending of Light", "Temporal Energy Signatures" or any other "Known" technological means. Though some have been able to detect them just as they are decloaking indicating there is some sort of reintegration phase in the process. When they "Cloak" they seem to go completely "Out of Phase" physically and vibrationally with our Dimension or Reality. The one that was located and fired on had moved in fairly close between Earth and Mars and had show that it had stayed in its same position after decloaking and re-cloaking over time.

They "Arrived" from 2 directions, From out of the SUN and From Outside the Sol System, Beyond the Oort Cloud. Once they entered the Solar system they then "Cloaked" at some point in our system and then "Parked" and went into an "Observation Mode" for an extended period of time. Many of them seemed to "Park" and "Cloak" around the "Gas Giant Planets" of our Sol System for a yet unknown reason. The others stayed in close orbit of the Sun before moving closer in toward the Earth more recently.

I was told they had been waiting for the Energetic/Vibratory Changes to begin to occur in our sector of the Galaxy (Or "Star Cluster") before they moved into a more "Active Operational Phase".

During this time period ALL of the SSP's, Secret Earth Governments, Ancient Earth Breakaway Civilizations (Who many people STILL think are ET's from another star system) and Each And Every "ET/ED Group" (Allied with various SSP's/Secret Earth Governments etc...) also tried to "Reach Out" to communicate with the Sphere Beings via "Technical Communication and ED/Etheric Communication Methods" with "NO REPLY".

At one point some of the "Most Advanced" of the "Off World/ET/ED Custodian Groups" attempted to "Fire an Earth Based Weapon" at one of the Spheres. It had no effect on the Sphere other than to illuminate it (Bright RED) as the "Energy" was redirected to its point of origin and destroyed the facilities on Earth killing both Humans and "Non-Human's" that were involved in this ill advised attack. There have been no further attempts to attack the Spheres since this occurred in Late December 2014.

To this point the Sphere Beings have only communicated to me what I briefed DW on along with some other things they wan't me to be taking part in, in the not too distant future. To be quite honest these are not things that I would have volunteered for or am very excited about doing.

They have not communicated anything to me about "Evacuating" people or animals (Any life forms) off of the Earth (Yet anyway). They have only stated they are here to help us "Prepare for future Events" and "To help ourselves". A lot of people do not seem very happy about the "Helping us help ourselves" part of the communication as it seems that the majority of people are looking for saviors.

These people cannot be totally blamed for this way of "Thinking/Feeling" since this has been genetically programmed into us by the "Custodian God's" OR "Custodian ET's" who have been tinkering with our Genetics for thousands of years and have programmed us to have a need to "Worship" or "Follow" something they perceive "Bigger than themselves".

There is other information that will be unfolding in the near future, however it seems from reactions already that this is quite enough for most to try to "Chew On" for now...

Thank you for your continued well thought out questions.

"G"

Originally Posted by (Name Removed) There is mind control everywhere. WE ourselves have to make the conscious effort and most of us here would know this.

There are chemtrails, em waves, micro waves, etc etc. But why are there so many devices of control?

They know that it can no longer be stopped, the increase of energy in our sol system pairs to activate higher densities in our DNA. Organic life always seeks to be in balance with nature.
That is why Monsanto makes farmers buy seed every year because they know that after a few generations the seeds "miraculously" go back to "being normal"

I'm sorry if I did not make myself clear, I am not very good with expression of verbal language.

To GOODET, Thank you for your posts. They have reassured me of everything that comes through me.

Love will heal this world, Love IS healing the world. More then all of us here our brothers and sisters of earth need it more then we do.
We are the forerunners, here to set the stage. You know just as I do this work we do is not a coincidence. Take back complete control of your power.
You are always being guided. Be the frequency you wish to experience. There will be much turmoil and not everyone will make it. It is ok.
We are all on the same journey walking different paths.We will usher in this golden age. You need not worry, look at the kids, they are already living the new way.VERY WELL SAID,

You seem to be already well on your way my friend... Thank you,

I needed that to put things back in perspective. Also, just as "They" warned for this info not to become info that turned into a "CULT" or "RELIGION" they also warned me to keep my "Ego" in check (Not in those terms...). I and the "Others" being communicated with are NOT SPECIAL... Just repeating a message.
I know that people like yourself will help me do so and will give inspiring messages like this to keep Me/Us focused on the "Path" of "LOVE", "Higher Vibration" and "Consciously Striving To Be OF Service to Others" on a daily basis...



"G"

Originally Posted by GoodETxSG I had what will have to be many briefings with DW today on the Conference with the SSP Alliance, the New Defectors from other Programs and not only the "Blue Avian" but the Newly Revealed and Second of 4 "Sphere Being Allies". There is so much information from these meetings that it is going to take some time to organize it and deciminate it properly. Again like the last encounter my 3/4 D mind is still processing a lot of what I experienced as I am sure are the other's who were in attendance...

MUCH was revealed in this meeting and many questions were asked and answered. Here in addition to the one above that I release that has left some heavy ripples are several more which will be all that will be released for now... (As I said until all the information can be compiled and released in a proper manner by DW and myself on my blog and his site... )

Content Removed For Now... Will be added back ASAPI'm adding back some of the info I originally posted here then removed later that evening.

There were a lot of things that are going to be abrasive to some currently held belief systems and established reality bubbles. Since this was obviously the case at the conference I figured the adage "As above so below" was an apt one here. The information being presented was what was presented to and through myself at the conference (Making me an unpopular "relay" of a message/communication in that case and from what I have seen online the same is true down here so far). I in many cases do not have any broader of an understanding quite yet of some of the information as I too have the same 3/4D mind that you do.

I am a little more open to the experience being that I was one of the people that shared the actual experience. Between all of the speaking I did at this conference and the debriefing I did since being back my voice is almost gone and very scratchy (I have a very weak voice as it is). I do not profess to know everything or have all the answers, I don't know all of life or deaths secrets and I am not a "Sage" or anyone special as was once again pushed home to me by these beings and also by seeing the approximately 70 other "Wide Eyed and Excited Regular Folks" that were present at the Conferences as well.

Below is some of the info I had posted minus some that I felt the need to edit out until there is a complete and professionally put together Article producing all of the "Releasable Information" in a coherent way.

- When I first arrived I was directed to the floor of a "Theatre" type conference room that holds about 300 people in very nice swivel chairs. I was told to stand in on spot in the area right in front of all of the people present with no instructions. I was feeling extremely exposed and nervous. I was standing there with my thumbs in my front pockets of my jeans while a couple of the people asked who I was and why I was wearing the cap I was (On my way out I happened to pick up a NASA cap from the rack that I grabbed my wind breaker from) and asked a few other uncomfortable questions. Then all of a sudden they got quiet and those who weren't already seated did so looking forward. I turned and looked behind me and apparently the two beings standing behind me had just "Appeared" there. It was one of the Blue Avians I was familiar with and the New Being that had been promised to be "Introduced", though there was no "Real Introduction".
The New Being was at least 10 feet tall (Taller than the Blue Avian in attendance), was very thin and "Lanky" with "Golden Brown" skin, "NO Uniform" on yet was not "Naked". For being so tall it has only a 3 foot "Shoulder Breadth", Long arms and legs with 3 long fingers and toes. It's neck was a little on the long side and its "Head" looked large compared to the small shoulders. The head was shaped like an upside down Triangle (Pointing Down) with the corners "Rounded Off" in an almost "Tear Drop" shape with a somewhat "Flat Face. The mouth (Remained closed) was small but there was a crease at the corner of the mouth and a small rise where the lips would be (But no color difference). The eyes were completely oval, were "Powder Blue" with a dark "Iris" the shape of a "Diamond". When it moved it did so in a VERY fluid like manner.

- One person in uniform asked if the Avialn's were as "Rumored" recently as being the "RA" from the "Law of One" material. The Blue Avian in attendance responded only in this manner which I conveyed and the simplicity set the stage for how they answered many of the questions asked. When asked this question the Avian responded: "I am Raw-Tear-Eir"... (That was it... Raw-Rain-Eir is one of the other Two Avian's Names that I have been meeting most recently)

- One person in a suit that I recognized as being worn often by some who rotated into some conferences as "Delegates" asked details about Why do they need so many space ships referencing the 100 Spheres. The response was "We require no conveyance, there are far more than 100 spheres that are spaced out equidistantly through the Solar System. They are what you would best describe as devices and are in place to buffer the tsunami of storms of highly charged and vibrational energies entering your system so they do not effect your Star, Planets and Native Life in an adverse way as your system enters into this part of the Galaxy."

- Another asked "If you are not living in the Spheres where are you going when you dematerialize? The answer came: "Many of us adjust back to our reality while others remain in what you refer as a "Cloaked" status and observe activities on the Earth and your other Colonies and Facilities undetected by those around them."

- One asked why there was an intervention recently after there was a defection of groups with actionable intelligence that could have made a major difference and helped them win some major victories... The response to this one was info that the various SSP groups understood but I did not (Yet)."Since the defections there have been changes in tactics that have led to Two Atrocities that were unsettling. The extremely destructive incidents on Mars and Earth that caused the large loss of life of innocents was a disturbing sign that these new tactics were taking the Alliance in a direction where collateral damage of this magnitude was considered acceptable."

- There are a couple main SSP Groups that have been blocked from entering the Solar System since the beginning of the year. A few people lobbied for the "Sphere Allies" to allow the "Galactic League of Nations" (What I have referred to the "Nato Type SSP Group") to return. They stated the group would return under any demands. The responds was Denied and it was communicated that ALL of the travel within or without of the Solar System will remain suspended for the foreseeable future (This did not go over well with many)...

- One of the "Few Esoteric" questions that was asked by this "Military Minded Group" and "Earth Government Appearing" (By their "Manner of Dress") "Group Leaders" was: "Is there a "Soul Trap" setup for us after we die?". The response was: "The only traps we encounter in life and after are the ones we have set for ourselves". "The idea that there is a soul trap at the end of a white lite was a psyop and a distortion set in place that we can then create with the creative force of our consciousness". "This is the intent of the creation of this distortion". The person asking the question did not seem satisfied with the explanation. 3/4 D Human Belief systems that were in place and ranged across the spectrum were in the room so our 3/4D minds or way of thinking especially in a group environment was meeting some resistance and ruffling of "Human Feathers" at times...

A lot of the questions were of a technical and tactical nature, some being when would they be able to empty out the "Embassy Bases" on the Earth of the ET/ED Groups allied with the "Opposition". When would they be allowed to move "Hard" on the opposition etc... Much of the responses to their questions were not what they wanted to hear or in many instances were things that I was conveying for the Avians to the groups that I did not understand...

I know this is a very short summary of what occurred and many details (Some extraordinary) have been left out for now (Though communicated to DW) until we can compile the complete list of what occurred and the data that was released making sure we release what was asked and keeping classified what was requested as well.

It was thought best not to telegraph the "When" and "How' this information will be presented at this early point.

The mostly complete recount of the encounters will be presented from the moment I was picked up to the point I was "Dropped Off" back home will be presented in the near future.

"They" again wanted to make sure that this info did not become held in a "cultish nature" or used in any controlling or egotistical ways. It was also interesting that there were approximately 70 normal human beings that were picked up and brought to these meetings who were absolutely blown away. Many of them were in their night time clothing with their hair sticking up and bare footed as though they had no warning of the meetings. There were also some people from a main stream political nature from around the world present, some that I recognized (None of which we would immediately recognize or associate with the "Establishment".).

The info of the "post conference meeting" where we were transported to the Sphere that was manipulated to allow us to be there physically will be spoken to the Researcher directly when we can talk securely and he will decide how to release the information and present it in the most digestible way. There was only a few "esoteric questions" those having to do with is there a "Soul Trap" awaiting us when we die, Were the Avians the "Ra" beings and a couple other small questions that were answered very interestingly... These "Alliance" group leaders were asking more "Brass Tacks" and operational questions.

That is truly all I have to report at this time... Pardon errors as I am still incredibly exhausted and am still processing quite a lot of raw data and information in general about these experiences.

Note: As ALWAYS with ALL information from ALL SOURCES and RESEARCHERS... Run the information through your own discernment filters. Not just match up what sounds good or already goes along with your established belief system or "Reality Bubble". Be willing to step outside of that box but always keep your "Discernment Filter" firmly in place and active... IMHO...

"G"
GoodETxSG,

Can't wait for part 2 of your interview to be posted! In the mean-time I have some more questions regarding your comments below on the "sphere beings." First off, who are the "allies" of the enigmatic sphere beings? How do you know they are allies to them? What kind of relationship do these allies have? It seems as though the "Federation Groups" were throwing $hit at the wall excuses to see what sticks in order to explain who the "sphere beings" are. That in itself is very revealing. I have pasted your comments mentioning the sphere beings below for reference from the other thread.

Thanks for opening a thread.

Lift the Veil

Originally Posted by GoodETxSG Mostly the Scientist (AKA "Egg Heads") are speculating on what it could have been for... Some speculated it had to do with Ley Lines (Changing their polarity or neutralizing them?) but these "Column's Of Light/Vibration Energy" seemed to be hitting in random area's (Or seemed random to the "Egg Heads") of the Earth.

No one seems to know for certain what the purpose of the Beams intention was (Not even the allies of the "Sphere Beings"). They just know it was not a weapon or violent event.

There seems to be more questions than answers on much of what is going on with the "Sphere Beings". These beings have also been showing themselves to "Average People" recently on Earth but not communicating with them on a conscious level. They just appear to them (In the form of various shades of blue, Indigo and Violet "Light or Energy Orbs", the size of ping pong balls, basket balls to beach balls) for a matter of several moments, hover around and then zip off and disappear.

Originally Posted by GoodETxSG Yea,
I know who/what they are as well. They are in alliance now w/the one break away SSP (That is fighting in the "Shadow Civil War" that is now more in the open than ever before... W/all the recent space debris it may be coming out of the "Shadows".) and their "Go Between" Aliy "The Blue Avian Being's" (Very Cool Beings!) and have all had meetings where many of us IE's have recently been present. The Sphere Being's have been keeping info close to the vest as they say (Energy beings don't wear vests)... But they are not involved with any of these "Federations" who all are some % of "Service to Self" and "Agenda Oriented"... (No matter how "Good" or well intentioned they are).

Both the "Non Human Federated Groups" and the "Human Like Federations" Are light years behind them in "Technology" (Consciousness/Dimensional/Density Origin) and are visibly frazzled by their recent change of tactics and the absence of many of their delegates in recent "Conferences".

Not even the different Federated Groups that are on the Earth (In their Embassy Bases) with their Technology have been allowed to leave their bases or Earth Orbit's.

These "Sphere Beings" (There is an official name that is classified) that had been here some time cloaked and only observing have moved into some sort of "Pre-operational Mode". It is very interesting stuff... All of these Federation Groups are throwing around all sorts of stories to rally their supporters and to buy their stories (There are about a dozen stories of who these Sphere Beings are and why there are here that have been put out by as many different Races that have been in control of Earth and the Sol System for thousands of years).

The day this happened agencies started putting out stories in Alt News papers about "Natural Light Phenomenon Occurring Through High Altitude Water Crystals" and other nonsense... The disinfo is flying around "UP There" as much as it is flying around "DOWN here" about the "Financial War" between the BRICS Alliance and the CABAL. There is so much deception it is hard to keep sane.
Last edited by lift the veil; 14th January 2015 at

20:27.

Originally Posted by (TOT Member Name Removed) Hi GoodET - What joy it is to have you here on TOT!

Thank you so very much for continuing to share your extraordinary experiences and knowledge of the bigger picture that helps so many join together greater dots. I have read with great interest your previous threads, and thank you with all my heart for the valuable time, effort, grace and patience you have injected into them. You bring stellar information to the table!

There are a couple of things you said on recent TOT posts that has got my minding spiralling.



My mind boggles on how suddenly the 'node to node' connections have changed so quickly. I understand we live in a holographic universe, and what we humans perceive as dimensions or different planes of existence is all about 'frequency of spin' and synonymous to different levels of Conscious awareness.

(GoodETxSG) Before delving too deeply into Portal Travel here I had written a very brief summary and simplified explanation of "Portal Mechanic's" in a PA Thread and I duplicated that information on my blog including the supporting You Tube Video's and Images. Please take the time now to look over this material at the link below and them come back to this post to proceed with this question if you do not mind (As a refresher if you had looked at the material prior).

Mechanics of Portal Travel through the "Cosmic Web" via Torsion Fields and Scalar Energy - http://goodetxsg-secretspaceprogram....l-through.html

(1)With these nodes no longer aligning as 'expected', could any of the below suggestions be a part of the mechanism as to why and how?
A) The grids that 'they were' utilising have been changed, so nodes are now out of alignment?
B) Earth itself has shifted slightly in Space making the nodes be out of alignment?
C) Or could it be some type of sophisticated jamming frequency?
Some Speculate the Sphere Beings are Jamming the gates and other technologies right now. I think this is partially true. Though the gates/portals began to have difficulties some time ago when we were told they would when we entered a certain part of our torsion Galaxy. I think it is a combination of the Sphere Beings jamming some technologies and taking advantage of the dampening effect of our Galactic Positioning right now to "Act". They were cloaked, waiting and watching for years. They seemed to begin their activity when these "Energetic/Vibratory" changes started to occur in our Star Cluster because of the area it had entered in our Galaxy. I said I would not speculate, but I had to on this one some.
D) Planetary collective consciousness has somehow affected this misalignment in the nodes?
E) Perhaps this is connected to the spiritually evolved BEings who are assisting behind the scenes respectfully working within 'Natural Law' and divine intervention?
F) Connected to the Big Wave coming from our Galactic Centre? Could this be a type of recalibration occurring to all the grids? (These "Galactic Waves" have already been hitting the "Sol System" & interacting w/the Sol & Planetary "Vibratory States" for well over a decade & HAVE had effects on various "Programs" some of which have been CLOSED while other have been Recalibrated & Continued)
Solar system caught in an interstellar tempest, September 2013 -http://www.newscientist.com/article/...l#.VAsZ7iXALFY

Ribbon at edge of our solar system: Will the Sun enter a million-degree cloud of interstellar gas?, May 2010 -http://www.sciencedaily.com/releases...0521191114.htm

Astrophysicist: Solar system is entering an interstellar energy cloud, June 2012 - http://www.disclose.tv/news/Astrophy...#ixzz3CXwM9Tsb

Local Interstellar Cloud -http://en.wikipedia.org/wiki/Local_I...rstellar_Cloud

Solar System Climate Change - http://wakeup-world.com/2011/05/13/solar-system-climate-change/ http://wakeup-world.com/2011/05/13/s...limate-change/
G) Or something completely different?

It is covered more in the link to my blog above. It has to do with a change in the "Twist" of our Space/Time changing its "Density" (Totally different than the concept of "Dimension's"). It does cause a "Vibratory Change" in our local star cluster that is shifted and out of phase with the formerly connectable "Node"/star system. Everything is "Vibration" (Light, Matter and Thought are all vibratory states) and when you have two "Nodes" that are vibrating at similar rates with an Electro-Magnetic Connection and one of those Nodes completely changes its amplitude that bidirectional connection is no longer in harmony. The Node will then connect to the closest node in the general area of the one it was connected to previously taking the path of least resistance. Being that the Galaxy is a Giant Taurus and is swirling so to speak at times there will only be the (Anode/Cathode) charged particles of open space for the end point or "Node" to try to connect to. This gives the traveler a very unwelcome and unstable portal opening whipping around in open space between moving star clusters or systems. The Galactic Clouds and Storms have made Portal Travel a challenge recently especially in the artificial portals that do not occur naturally between bodies in the "Cosmic Web" as described in the Blog link above. (It is late, I will read this again in the morning to make sure this makes sense... )

What you say below I find very exciting news – especially the 'colours' because such specific colours in my understanding are connected to the levels of Unity Consciousness ('beyond' the polarised levels).



One of the most beautiful orbs I witnessed was ultraviolet blue, its size was uncommonly large, about 2ft in diameter as it very slowly glided gracefully through my room. There was no communication, however its presence of consciousness was very apparent, as I observed 'it' and 'it' observed me in a silent quantum entanglement where time stood still for a long paused moment. It was an unconditionally loving, soulfully peaceful experience. I am also fascinated in the very tiny bright gold orbs I see sometimes.

I am excited with what you wrote about the Sphere Beings and I do hope you are able to keep us updated on this subject.

(2) I wonder if you are willing to share what your own personal thoughts are about them, in so far as 'who' they might possibly be? For instance do you personally think they are individual BEings working as a group directive? Or perhaps the larger sphere's are some type of collective of Soul BEings?

What you are describing is exactly like every encounter I have ever seen detailed in reports about "Regular People" on Earth experiencing a "Visit" from the "Sphere Beings". In the encounters "Off World" they will appear the same or will also take the form of a "Humanoid" that is of the same color and density (You can see through them)... When they communicate they "Vibrate visibly' and other colors sort of like aura's come off of them and when you "Receive" their communication your body (Every Molecule of Your Body!) Vibrates in the same manner. It is unnerving, exciting and awe inspiring at the same time. They always appear with one of their few Allies of which only the "Blue Avian's" we can now mention only very recently. The Avian's are very pleasant and speak to you telepathically while using hand gestures at the same time. They both give off a great feeling of love and caring (Which we know can and is often produced by even evil entities in those they "Visit" or interact with") and people look very forward to each and every encounter.

As far as their "Directive"/"Agenda" I cannot say. I do know they are refusing to work with ANY of the "Federations" or other groups. They have declared that no matter how Good Intention-ed or Positively Oriented ALL of these groups are they are ALL a % "Service To Self" or "Agenda Oriented" and their energy is not compatible with their own.

This has made some of these "Federations" and their "Earthly Followers" upset and a bit un-trusting of them. The fact that The Earth has been closed off to Humans "Break Away Groups" Leaving Via Craft or Portal's as well as these "Federation Alien Delegates Stuck on their Embassy Bases on Earth has not made these Federations happy either. The Sphere beings are far beyond any of them in the "Technology/Consciousness/Dimensional" arena that they do not have a choice at this point. They are told they have to wait and ride out the situation through the duration.

Thank you again for giving us the opportunity to ask questions, this is so very much appreciated.

Much love I send to you and your family
(TOT Member Name Removed) Thank you for the questions. I will check back tomorrow. I had a long day of Physical Therapy and other appointments and am pretty tired. I will look at it again to make sure it makes sense in the morning.

Originally Posted by (TOT Member Name Removed) sure... you said :
Depending on the time frame the groups have different levels of access to our planet and it's resources. At the current time there is kind of a lock down in effect preventing even some of our own SSP Programs from "Coming or Going" as they wish.

i would like to know why do you think that is?
who do you think is responsible for the "lock down" - who made that decision? also which force is enabling it and how long is a lock down plan that you know?

thanks for your patience.There has been a Stealth Civil War going on for some time between the various SSP's (Dark Fleet, Interplanetary Corporate Conglomerate's and the "Solar Warden" Components) as well as the hand full of Ancient Break Away Civilizations of Earth and Each of the "Off World Groups" they are "Allied With".

The Sphere's have been entering into the Sol System from 2 directions ("Through our Sol" & from "Outside our Sol System") and remaining "Cloaked" in what has appeared an "Observation Mode" for some time. Recently more and more of these Spheres have arrived in 3 sizes so far observed (One of which is the size of Jupiter 1/1000 the size of the Sol).

Very recently these Sphere beings have showing themselves to certain people on Earth and meeting with Human Allies in the SSP that has aligned itself with them and their allies.

All that being said, WHY are they preventing the "CABAL Type Human Break Away Groups" from leaving Earth (Escaping?) or their "Off World Allies" that are based on or around Earth as well?

It seems that a wide net has been cast around our Sol System and in particular Earth to make sure that "Everyone" is present for the upcoming "Event's" what ever they may be.

The Sphere Being/Allie Beings/SSP Allied Ultimate Agenda?

I am not going to speculate on the full details that I have not been deemed to have a "Need to Know", but I think it is becoming more and more obvious to those with eyes to see.

It shouldn't take too long for these recent changes to begin to have an affect down here on the surface where everything is very much still in control of those who are trying to flee right now. I was told that we shouldn't expect to be spared turmoil by off world beings. That we as Humans have been under control for so long and have been in a cycle of repeating history for so long that we will need to have a shocking series of events down here for us to have a sort of "Genetic Memory" that will prevent us from doing so in the future once we are on our own two feet and not being controlled by any "Alien or AI Gods"...

Whether true or not I have a feeling we will find out with in a short time. The "Cabal Groups" are in panic mode and are already in a separate battle over Earths Financial Control System (AKA Babylonian Money Magic Slave System) against BRIC's AKA "The Alliance".

I do not personally see how BRIC's is going to be that much better if any than what was in place before it as long as a Financial Control System is in place (IMHO).

Originally Posted by (TOT Member Name Removed) GoodEt...

Two questions :

1. Do we know how the sphere beings fit into the whole "AI danger" situation? Are they actiely helping mankind deal with this threat?

The Sphere Beings as we are referring to them have only recently come out of their inactive "Cloaked Observation/Waiting Mode" and began to work with one of the Human SSP's mostly through a few of their higher density "Allies". The only "Actions" observed by these "Spheres" recently were the largest of the "Spheres" moving in closer to the Earth from the area of the Sol/Sun and the Gas Giant's where they had been "Parked and Cloaked". They did an action that many groups are speculating about and some of the other off world groups are convincing their followers they "Know" what was done. This was the recent action of launching very large/wide beams of vibratory energy from the largest Spheres that was not visible to the naked eye until they hit the Earths Atmosphere. They then became visible "Beam's or Pillar's" of Light that were reported all around the Globe during the same window of time. The Pillars of light were hitting random area's of land masses and out in the open oceans where no bases or ley lines were associated with. It was explained that this was a necessary step in the beginning for their operations but nothing more detailed was given to the Human SSP's that was allowed to be released. This was not a weapon or offensive attack of any sort. They have not engaged the "Darker Forces" directly. Some of their Allies in tandem with the SSP they are working with have been preventing "Human Break Away Groups" (Cabal etc...) and their "Off World Allies" from leaving the Planet in "Vessel's" or from leaving Earth Orbit. They have been engaged as have many of their weapons platforms that have been in orbit since the SDI days and some of the "Destruction" of these platforms and attempted escapes of ships have been the source of the over 1,500 reported sightings of flashes in the sky and "Meteorite" looking objects that have had "Colors" sparking from them that do not match meteor showers. This is because of the heating of the metals, composite materials and fuels and when they burn up their spectrum gives off these different colors along with the "Space Debris". The ET's that are here in Embassy like bases are upset that they cannot leave but have been they need to remain here for the "Duration" of what is going on. The ET AI Issue and Human AI Prophet Issue is something that will all be dealt with along with these other "Secret Earth Government" and "Secret Societies" that have been manipulating and enslaving Humanity and doing amazingly evil acts of "Crimes Against Humanity" which I am told all will have to answer for from the very top down.

2. What does the "energy" of the "AI" feel like? Is it a sort of prickly, sticky energy - somewhat "electric" in its' quality?

Initially it may feel like when you shock a person with static electricity when wearing clothing that causing you to build up static electricity in your "Field"... once infected it is not something you feel or detect on an ongoing basis. The "Signal" can lay dormant or become active and begin to change your behavior and influence your thoughts usually slowly moving you into an "AI Prophet" mind set over time from my observations and the documentation of what has been observed in countless thousands of "People".

I'm just trying to figure out what experience I have had with these AI entities, if any....When all is said and done and these "Groups" that have controlled the Planet and Humanity for so long have been brought to justice and their "Control Mechanisms" have been neutralized everyone will be thinking for themselves and dealing with a lot of emotional issues about the true history of the Planet and our "Origins"... We will also be going through some energetic changes and will have more access to our higher selves and power of our evolving consciousness... Things are said to get a LOT worse before they get better and we have to go through quite a bit in a short time that will test us all. There are some things that are said that need to be allowed to happen so that Humanity learns the lessons and has the Genetic Memories to prevent them from repeating cycles of mistakes. This will become very important because not long after this coming time period we will be given the chance for the first time in our histories (Since our creation) to stand on our own two feed and be responsible for our futures and not controlled and manipulated by dozens of "Service to Self" beings. Or so goes the narrative of what is said to be ahead of the Human Species in the coming "Event's".

(As always, push this through your own discernment filters... )

Originally Posted by (TOT Member Name Removed) from what you know - did 'augmented' ai prophets have any remaining sense that they were one time human and if so, how did they relate to that piece of personal history from their augmented mode? thanks.The AI Prophets and Augments feel superior to "Regular Humans"... but that is nothing new.

Right now the AI Prophets, Secret Earth Governments and their OFF WORLD Allies who used to be the "Custodian Gods" of our Solar System are both in panic mode and are very upset (Including the more positive types).
They are spreading around about a dozen stories of who these Sphere Beings and Allies are and using "Fear" to control their Human Minions and Followers into believing these beings (New Arrivals) are "Evil" or "Negative" and here to invade.

They are rallying their resources the best they can with the "New Arrivals" outmatching their technology many thousands of times over.
There is a lot of trickster god and manipulation scenarios going on and building up as the cabal syndicates begin to fall on the surface of the Earth... Many followers and members of these Alien/ED groups that have been "Left Out" and "Ignored" in this current scenario are coming in with all kinds of stories and disinfo saying they KNOW this or that about the Sphere Beings using the Dis-Info to get attention and followers back on their groups causes and Agenda's. Discernment is going to be needed at an all time high.
The Sphere Beings and Allies are not playing into the propaganda games and will let their actions show their intentions. They are from a higher vibrational realm and do not engage and act like those here do or would expect them to. May we live in interesting times indeed...
I have been going pretty fast and furious and getting little sleep, please pardon typo's as I am not going to be heavily editing this post.
---
---
..
---
---
..
---
---
..
---
---
..
---
---
..
---
---
..
---
---