Física del UFO manipulación de la gravedad - por Paul E Potter
Disculparme de antemano en caso de errores de ortografia o expresiones ya que yo mismo he traducido del ingles al espanol todos estos documentos.
Posiblemente la más completa colección de dibujos técnicos y descripciones detalladas de cómo algunos tipos de ovnis trabajo que se encuentran en los libros "Andreasson Affair" (véase la página bibliografía ).
Los dibujos y descripciones adicionales de Betty Andreasson (ahora Betty Luca), publicado por ella recientemente se, me siento, sobre todo ayudado a esta nueva rama de la investigación sobre cómo estas naves volando realmente podría funcionar, y cómo podrían ser replicados en el futuro.
Para aquellos que han visto esta página antes en este sitio web se dará cuenta de muchas nuevas facetas en este último estudio teórico de cómo funcionan estos oficio en particular, hay sin duda será aún más descubrimientos por venir a medida que avanza el tiempo.
Creo ahora que en el corazón del tipo de uso de UFO Andreasson se hace de campos magnéticos muy potentes, generada por la embarcación a expandirse hacia fuera en el aire que rodea a estos discos voladores, para energizar alternativamente y almacenar una gran cantidad de energía eléctrica en una magnética campo, y a continuación, para forzar a que gran tienda de nuevo la energía en el centro de la embarcación, por el colapso de ese campo, y con el otro campo magnético transversal a ella, para densificar y redirigir que gran almacén de energía eléctrica fuera y hacia abajo a través del centro de la nave - transformar la energía eléctrica en una fuerza propulsora de gran velocidad y poder.
Que ambos campos magnéticos se generan alternativamente y luego se desplomaron, y que se oponen entre sí, se asegura un movimiento continuo y la excitación de la energía eléctrica - y por lo tanto una generación muy visible de fotones de alta energía alrededor de ellos.
Por lo tanto, cuando estas embarcaciones son energizantes sus campos eléctricos de color claro y la luz blanca se desprenden como el mar de electrones cambios de velocidad y dirección.
La nave ovni Andreasson
Los dibujos de la forma general de la nave OVNI publicado en el primero de los libros Affair Andreasson fueron ligeramente engañosa ( ver figura 1 ), pero como las publicaciones adicionales de la serie Affair Andreasson progresaron un mayor conocimiento de la forma de la nave y de hecho es interno funciones podrían ser apreciados,
y cuando folletos más recientes de Betty Luca fueron publicadas por ella en 1999, que incluía dibujos detallados de la nave del "sistema de poder" una comprensión mucho más completa de su funcionamiento podría ser obtenida (ver figura 2).
Será a las funciones internas del sistema de alimentación del UFO artesanía y la generación de los campos magnéticos que utiliza que esta página estará dedicada.
La sección inferior de la nave ovni
Mientras que la sección superior de la nave, la sección que contiene las distintas salas de examen médico, la cámara de transporte humano, y el centro de control real que los extraterrestres utilizan para operar la nave son muy interesantes, y se describen ampliamente en los diversos librosAndreasson, Considero que la parte inferior de la nave donde se genera la energía eléctrica y manipulado para ser aún más interesante.
En la parte inferior de la embarcación son, fundamentalmente, dos componentes cooperantes; uno - la gran carcasa de forma toroidal que genera el campo magnético principal y dos - el conjunto de rotación de los conductores esféricos que se desploman el campo magnético principal y generan un campo magnético centro campo que fuerza a las partículas cargadas a través de la base de la embarcación a gran velocidad.
La mayor parte de las estructuras de estas embarcaciones están hechos de aluminio o aleación de aluminio, a veces estratificados con otros materiales para ayudar a su conductividad o de almacenamiento de la carga eléctrica, y, a veces formada con una estructura de nido de abeja para la fuerza y la ligereza.
También en el tipo Andreasson de UFO algunos de los componentes están formados a partir de un vidrio / cuarzo como el material con el fin de tomar ventaja de su dieléctrica intrínseca o cualidades semi-conductoras.
Sin embargo, como con todas las cosas hechas por "extranjeros" de una sabiduría científica avanzada, cualquiera que sea el material que han utilizado parece haber sufrido modificaciones rigurosa a fin de facilitar una mejora de los atributos fundamentales de ese material, por ejemplo, el vidrio / esferas de cuarzo que giran en el centro de la embarcación se encajan con varillas de metal o alambres para modificar la forma en carga eléctrica reacciona a dicho material normalmente; fluidos se utilizan por sus cualidades electromagnéticas cuando circula a través de sus cubiertas; gases también por su polarizabilidad cuando circula a través de sus cubiertas.
Es extraño, pero la ingeniería de la ingeniería que no está demasiado lejos de la nuestra - y los fundamentos de la misma es ciertamente comprensible en nuestros reinos de la física.
El toroide
El mayor componente de la sección inferior de la nave es una carcasa toroidal fabricado específicamente para que su sección transversal es de tres puntas y que las tres esquinas o bordes del toroide (o arqueada-toroide), presentan tres diferentes grados de gravedad - una estructura de este tipo apunta a las leyes de la electrostática ...
cualquier volumen formado por diferentes curvas y puntos afilados exhibe una variedad de densidades eléctricos en esas curvas y puntos cuando el conjunto está cargado eléctricamente.
Este UFO muestra dicha tecnología en abundancia (ver fig.3).
Contenida dentro del toroide es un fluido eléctricamente polarizable que cuando se hace girar alrededor del toroide genera un campo magnético que se extiende más exterior de la nave - exactamente lo que el fluido está contenido en el interior del toroide está sujeta a investigación adicional, posiblemente, que es un gas en forma de de gas deuterio (deuterio puede ser electrolizada fuera del agua como gas de un 'hidrógeno pesado' y separada del oxígeno del agua) que puede ser ionizado al pasar una corriente eléctrica a través de él (véase la nota 1 ).
Podría ser que el toroide contiene un líquido tan simple como agua modificado de tal manera como para ser aislante, pero llevando suspensoids metálicos a fin de generar cargas eléctricas.
Otra posibilidad podría ser que se podría utilizar un líquido electrolítico que contiene partículas metálicas, y impulsado dentro de las paredes aislantes del toroide para inducir cargas electrostáticas extremadamente alto voltaje
, Por separación de interfaz de la carga, separación de carga laminar, o carga triboeléctrica (de los diferentes tipos de realización y sustancias dieléctricas) dentro del fluido a medida que se mueve (véase la nota 2 ) alrededor del toroide.
Como la carga eléctrica del fluido se acumula los suspensoids metálicos más conductores en el fluido aislante se movería hacia el interior de los bordes circunferenciales puntiagudos por el movimiento dielectroforética donde la intensidad del campo en el líquido estaría en su punto más alto (ver nota 3 ) ( También consulte la página campos eléctricos no uniformes ) y por lo tanto la creación de zonas de potencial diferencia en diferentes lugares alrededor del toroide (ver figura 4).
En todos los casos tendría que estar hecho de un material aislante, tal vez un metal como el aluminio laminado con pieles aislantes (ver el toroide nota 4 ).
Esto sería necesario para evitar la carga eléctrica líquido de la que el fluido interno a través de la carcasa del toroide.
Además, si la carcasa eran de un difusas capas aislantes de material que se forman en las superficies exteriores de la toroide de polaridad opuesta a la del fluido dentro del toroide.
Tan pronto como el fluido genera una corriente eléctrica, y un campo magnético, existe entonces, se producía una fuerza de Lorentz
reacción en el líquido del toroide que gobierna cómo las cargas eléctricas separadas una de la otra e interactuar con líneas de campo magnético dentro de dicho cuerpo de fluido, dentro de esa forma toroidal en particular, que, proveer el fluido se mueve alrededor del toroide como las agujas del reloj (desde arriba) de flujo se aseguraría de que la sección superior de líquido del toroide era de polaridad negativa y la sección inferior polarizado positivamente.
Por otra parte, debido a las claras diferencias en el grado de arco en las tres esquinas de la sección transversal del toroide de la densidad eléctrica (negativo) sería más alto en la esquina interna superior de la toroide, mientras que la esquina superior externa (siendo negativa) sería exponer un poco menor densidad eléctrica - densidad de carga siendo inversamente proporcional al radio de curvatura.
La otra polaridad de la carga eléctrica (positiva) se concentran en sí dentro de la esquina interior inferior puntiagudo del toroide, y proveer el fluido está en movimiento continuo esas polaridades siempre se predominar en estas áreas.
Todas las tres esquinas, por supuesto, denotan la totalidad de sus circunferencias alrededor de este toroide diámetro de doce metros y que se puede ver fácilmente que por tal disposición, de densificación de las cargas en tales pequeños volúmenes, que representa una alta concentración de la disposición la energía eléctrica generada por el gran volumen de líquido en el toroide en una cantidad relativamente pequeña de área de superficie en las esquinas del toroide.
Como se mencionó anteriormente, las cargas eléctricas no se pueden realizar directamente desde el fluido de carga de acumulación del toroide, a través de sus paredes y esquinas, no obstante será un efecto capacitivo que acumular cargas de una polaridad opuesta, en las superficies exteriores que corresponden a las internas en la intensidad y la ubicación.
Por lo tanto habría una acumulación de carga positiva en el ángulo superior interno del toroide fuera de la carcasa (y una acumulación de carga positiva en el exterior de la esquina superior externa), y, en consecuencia, una acumulación de carga negativa en el exterior de la esquina inferior interno, a través de sus circunferencias.
Estas capas difusas de carga eléctrica se producen más eficazmente cuando el líquido se está moviendo, y el más rápido de los polarizadas fluido se mueve en el interior del toroide el más pronunciado será el efecto de separación de los iones eléctricos del movimiento diferente por fuera de las capas difusas de la toroide.
A este respecto, los cargos que se acumulan fuera en el espacio alrededor del borde interior inferior de la toroide en su capa difusa, que rodea el conjunto de disco de base, serían negativas.
Y las cargas se acumulan alrededor del exterior de la totalidad del plano de la parte superior y la circunferencia exterior del toroide serían positivos (ver figura 5 y 5a).
Dentro de la nave, por encima del plano horizontal superior de la toroide - debajo de la base de la cáscara de cúpula, las cargas eléctricas inducidas reaccionan con el campo magnético de la toroide con el fin de formar un campo de giro horizontal de iones positivos (ver nota 5 ).
Este campo positivo giratoria en el interior de la nave ayuda a crear un sumidero eléctrica para el aire normal fuera de la nave para iniciar un flujo de entrada, a través del conducto circunferencial de la nave, de aire polarizado y carga neutra que, tan pronto como se pasa a través circunferencial de la nave aerodinámicamente en forma de ducto y sobre el borde exterior con carga eléctrica del toroide, se ioniza por el efecto de ionización de punta afilada (ver figura 5).
El conducto está especialmente diseñado para proporcionar una superficie superior curvada para actuar como un constrictor de flujo de aire para acelerar el flujo de aire (como un venturi) debajo de ella para crear con ello una zona de baja presión en el interior del conducto, y también para mover el entrante aire directamente sobre el borde afilado ionizante del toroide.
Tienda de centrífuga de electrones
Otro factor, que hace cumplir las partículas de aire positivo y neutro en el centro de la nave, es el campo magnético pulsante del toroide.
Cuando se genera momentáneamente este campo magnético se expande lejos en el aire que rodea la embarcación, y por la fuerza de Lorentz, cualquier partícula cargada negativamente en o alrededor de la embarcación se acelerará en que se está moviendo líneas de flujo en una trayectoria de circulación alrededor de la nave.
Los electrones se verán obligados por este campo en una espiral fuera de la nave y da vueltas este campo magnético como una hoja externa de energía eléctrica de excitación permanente.
Este empuje de Coriolis sobre los electrones también ejercer sobre ellos una fuerza centrífuga el aumento de su masa por varios miles (ver nota 6 ) a medida que giran fuera del OVNI (para una descripción más detallada, y científica, de este fenómeno de electrones en espiral hacia fuera en una Chapa de acero eléctrico externo alrededor de un UFO ver el documento excelente "vórtice magnético" por Vencislav Bujic ).
Debido a que el toroide genera tanto un límite superior y un campo magnético pulsado inferior, y que la intensidad de uno añade a la intensidad de la otra, las fuerzas sobre los electrones en espiral hacia el exterior serán aún mayores que tener sólo un campo esferoide achatado.
Esto es donde la mayor parte de la energía del UFO Arte se almacena - es en forma de electrones acelerados extraídos de la nave y del aire que la rodea - y estas hojas de energía se llevan a cabo fuera de la nave (ver figura 7 y 7a ) momentáneamente hasta que el campo magnético de doble del toroide se hace a colapsar de nuevo en el centro de la embarcación.
Anillo magnético interno
Era difícil entender el propósito del anillo interior (ver figura 8) de las descripciones iniciales del UFO que tendría Betty Luca (entonces Andreasson) en sus visitas nocturnas a un mundo extraño, pero a partir de los datos que transmitió en los libros como "Los Vigilantes" de Raymond Fowler y de sus propios folletos "Comunicación Extraterrestre - A Step Beyond Tomorrow" (Pt Pt I & II - 1999) con el tiempo se hizo evidente que el interior de este anillo era un fluido formulado para dinamizar un campo magnético fuerte.
Más especialmente se utiliza para energizar un campo magnético que amplía y se re-enruta los principales campos magnéticos del toroide que lo rodeaba (ver figs.8a a 8c).
Brevemente, en estas figuras en sección transversal se puede ver que las líneas de flujo magnético de la parte superior y los campos de toroide inferiores corren en paralelo al eje horizontal de las ruedas de los conjuntos de esfera de conjunto, pero en la figura 8b muestra que cuando el de anillo el campo magnético se activa jala campo superior del toroide por debajo del anillo - para asegurarse de que estas líneas de flujo magnético atraviesan las ruedas (y los brazos que las tienen) perpendicular al eje horizontal de la rueda.
Lo que esto significa y lo que eso se tratarán en el siguiente apartado de la esfera de cristal establece a continuación después de una breve descripción de los conjuntos esfera.
Crystal esfera conjuntos
El montaje giratorio central se compone de cuatro esferas-sets (o tres esferas-sets (ver fig.9), que funcionará igual de bien para el efecto que producen es lo mismo, como se verá más adelante) celebró igualmente espaciados en una placa metálica o disco.
El disco de base está formada de tal manera como para que quepa dentro del perímetro de la circular de borde inferior interno del toroide, con el fin de ser capaz de girar libremente con los conjuntos de esfera (pero posiblemente para formar un acoplamiento electrostático con las cargas de los el borde inferior de la toroide).
Este disco de base también tiene un pequeño agujero de emisión de diámetro, de aproximadamente seis pulgadas, en su centro, y que puede o no puede ser ventajoso disponer de este disco de base hecha de un metal no magnético - para crear corrientes de Foucault del flujo magnético menor líneas del toroide (ver nota 7 ).
Entre la pequeña esfera superior y la gran esfera inferior es un vástago hueco de aluminio o de metal gris, suave curva, que se ve como si fuera a ser de aluminio corrugado.
Se extiende desde estos tallos son brazos hechos de tubo de aluminio hueco que tienen sobre un eje de una copa o de la rueda de cuarzo que puede girar libremente (ver nota 8 ).
Esta madre con los brazos y las dos esferas y la rueda (ver Figura 9a y 9b)
es lo que yo llamo laesfera-set, y que Betty Luca describe como"máquinas" (en referencia a su capacidad de flotar en el aire por su propia voluntad cuando se separa del cuerpo principal del UFO, con un mecanismo que es probablemente oculto en el interior del vástago de aluminio que, no es del todo relevante para la función fundamental de estos conjuntos de esfera y su interacción con los campos eléctricos de la toroide cuando permanecen encuentra dentro de la nave. Esta capacidad adicional de la esfera conjuntos de espera más detallada la investigación si es necesario).
El brazo y la rueda de cada uno de los cuatro, o tres, esfera conjuntos localiza toda la asamblea central en la cavidad central del toroide y las ruedas, que descansa sobre el anillo interior, le permiten a su vez por la pared cóncava interior del toroide para que (todos) de la esfera-establece que se adjunta en el disco de base se puede girar alrededor de un eje vertical en un plano incluso - como un conjunto.
La construcción de las ruedas y los brazos que sostienen que es verdaderamente ingenioso, y una vez más las más recientes descripciones de los mismos (ver Figura 9a arriba) dar un mucho mejor entendimiento de cómo funcionan ...
para el interior de las ruedas / vidrio de cuarzo son alambres radiales o varillas de metal y cuando se alinean perpendicularmente a la pared toroide que formarán un camino de conducción eléctrica, de las esferas cargadas a través de los brazos de metal a las cargas eléctricas acumuladas en el fluido dentro de la toroide!
Que esas varillas o alambres tienen un terminal de forma especial en sus extremos periféricos es indicativo de una carga de enfoque idear, probablemente sea necesario concentrar la carga en un haz estrecho que penetrar a través de la pared del toroide para permitir la conducción que tenga lugar.
Además, cuando la conducción tiene lugar, y crea que el flujo de electrones que es propio campo magnético alrededor de los brazos y los cables / barras de la rueda que el campo magnético va a reaccionar contra las líneas de flujo magnético de la parte superior y los campos de toroide más bajas, y por Lorentz fuerza (ver Fig.10A) (y fig.10b, 10c para una configuración alternativa) el conjunto de esfera conjunto se mueve hacia los lados en torno a las paredes interiores de la toroide!
Aquí es donde el campo magnético creado por el anillo interior viene en; como se mencionó anteriormente (y en la Fig. 8a a 8c) cuando las líneas de flujo magnético del toroide están en su posición normal de esas líneas de flujo corren paralelas a los brazos y las barras conductoras en el interior las ruedas - por lo tanto no la fuerza de Lorentz y ningún movimiento lateral del conjunto de la esfera de ajuste central, pero cuando el líquido en el interior del anillo se activa y tira hacia abajo las líneas de flujo superiores del toroide debajo de ella todo el conjunto de esferas conjunto central gira - al igual que una motor eléctrico!
A partir de los ejemplos extraídos de los libros de Betty Luca (Figura 9a y 9b de arriba) y de sus descripciones (ver fig.11) se puede ver que los extraterrestres tomaron la molestia de mirar las cualidades básicas de un material de lo mundano aunque como cuarzo y manipulada que a fin de lograr el resultado que requieren ...
esto es más evidente en lo que han hecho con las esferas / cristal de cuarzo utilizados en este arte OVNI.
Una esfera de vidrio o cuarzo tratado incluso como un dieléctrico semiconductora no permitirá que la carga eléctrica penetre en, y se acumulan en, el cuerpo del cuarzo a cualquier gran grado - el efecto de la carga eléctrica de cuarzo oscilante es bien conocido pero ganó ' t celebrarcargo y ser de alguna utilidad en esta circunstancia.
Sin embargo, estos grandes de vidrio o esferas de cuarzo, y, posiblemente, las pequeñas esferas superiores también, se construyen específicamente con la realización de varillas o alambres incrustados en ellos por lo que la carga eléctrica se puede llevar a cabo en la esfera a lo largo de los cables / barras conductoras a una zona de tubo que puede tener hecho de convertirse en un positivo de polaridad "sumidero" de pulsos de electrones que se sienten atraídos.
Lo que la configuración exacta de los cables / barras se no puede determinarse a partir de los dibujos disponibles, pero el proceso de establecer un "sumidero" positiva son, es decir, a través de la absorción dieléctrica - absorción dieléctrica es cuando el dieléctrico tiene una corriente que se le aplica, a polarizar la estructura molecular de las interfaces de carga positiva y negativa, pero cuando la corriente aplicada se reduce a la nada la carga positiva, de los portadores de carga, tiende a moverse tan despacio que para todos los efectos que permanecen atrapados, por lo que cuando la próxima "pulso" de una carga eléctrica viene en que los compuestos sobre la carga inmóvil anterior, y así una y otra vez, por lo tanto, el efecto acumulativo que lleva en el bombeo de más y más carga.
(Véase, por ejemploDielectrics PJ Harrop (1972) pp71; Electrostática - y sus aplicaciones ADMoore (1973) p122; R.KohlrauschAnn Phys. Vol. 91 (1854) p56-82, P179-214...).
Si los insertos metálicos son de configuración radial a continuación, el efecto sobre la carga eléctrica negativa podría ser como un campo eléctrico no uniforme (del terminal positivo interno con un terminal negativo exterior) mediante el cual los electrones continuamente migrar hacia el núcleo positivo y se acumulan allí, con la ayuda de los conductores metálicos y el efecto capacitivo de la dieléctrica positiva circundante.
Posiblemente esta es la forma en grandes cantidades de energía eléctrica podrían penetrar en ellos y almacenar hasta que fueron dados de alta al por mayor en un momento dado.
La carga eléctrica de las esferas inferiores es, por supuesto, de la capa difusa ionizado negativamente en el borde inferior del toroide.
Además de esta función de la carga eléctrica de las esferas acumulando existe un mecanismo adicional, con sólo mirar el proceso de convertir el conjunto de la esfera de ajuste (como se describe más arriba), que permite que algo de esta carga eléctrica acumulada a filtrarse a través de la esfera fijar los brazos y las ruedas en la zona neutra de la toroide circundante (ver fig.12); para que en un circuito eléctrico es el potencial neutro a medio camino entre la tensión positiva y la tensión negativa, pero en este caso una transferencia de carga en la zona neutra de la toroide presumiblemente aumentar la diferencia de potencial entre las zonas negativas y positivas - y por el efecto capacitivo que las capas difusas con más energía.
A través del aluminio se deriva entre ellos las grandes esferas inferiores se utilizan para transferir la energía eléctrica en las pequeñas esferas superiores, porque, como en electrostática si dos esferas, una grande y una pequeña, son inter-conectados por un enlace conductor para que ambas esferas son al mismo potencial, entonces la intensidad de carga en la pequeña esfera será mucho mayor que el de la esfera grande (es decir, la densidad es inversamente proporcional al radio de curvatura).
Otro descubrimiento importante, y reciente, acerca de estas esferas superior e inferior es que ambos giran, alrededor del eje vertical del vástago, presumiblemente para asegurar que cuando la corriente eléctrica se lleva a cabo por ellos que la corriente se extiende alrededor de toda la circunferencia de la esfera con el fin para inducir un campo magnético uniforme alrededor de ellos.
Ambas esferas giran a diferentes velocidades.
Campo magnético transversal
Cuando la pequeña esfera superior, desde su conexión eléctrica a la carga acumular esfera inferior, se satura con una densidad suficientemente alta de carga eléctrica negativa el efecto aislante del aire entre ella y la capa difusa positivo de cargas rotativas por encima del toroide interior de la nave se desglose (ver nota 9 ) y toda la carga negativa acumulada en cada una de las esferas inferiores fluirán hacia arriba alrededor de la superficie exterior de los tallos de esfera de ajuste, sobre las esferas superiores - en la capa difusa por encima del toroide (ver fig.13) .
Esto logra dos resultados: uno, el flujo de electrones a lo largo de este camino conductor será crear un campo magnético alrededor de la esfera-conjuntos cuyas líneas de flujo será perpendicular o transversal, en el campo principal del toroide (ver fig.14) ;
y dos,como resultado de este flujo en la capa difusa positiva por encima del toroide que se neutralizar esa capa y momentáneamente revertir-polarizar (por fem inversa) del fluido que fluye en el interior del toroide - para contraer el campo magnético del toroide que se extiende fuera de la nave (ver fig.13a).
El efecto total de la caída del campo magnético de la toroide, y su hoja de electrones giratorios, se tratará en la siguiente sección, porque para apreciar plenamente su efecto en primer lugar, el campo transversal tiene que ser mirado.
La gran forma abultada de la esfera-sets con su gran esfera inferior no es complicado diseñar, pero totalmente relevantes para cómo el campo magnético transversal tiene la forma que les rodea y cómo este campo funciona.
Una esfera conductora-conjunto en su propia tendrá como su campo magnético una serie de anillos de flujo alrededor de ella perpendiculares al eje del vástago (perpendicular al flujo de corriente) (ver fig.14a), como la corriente está fluyendo hacia arriba las líneas de flujo fluirá en una dirección de las agujas del reloj alrededor de ella.
Pero cuando los cuatro, o tres, esfera conjuntos de conducta al mismo tiempo un campo magnético compuesto se establece - y un arreglo extraño ocurre dentro de ese campo magnético compuesto (ver fig.14b), ya que mientras las líneas de flujo exterior de la materia transversal a su vez, en sentido horario , las líneas de flujo en el interior a su vez, a la izquierda.
En tal disposición, el campo magnético interno siempre será mucho más fuerte que el exterior debido a que el campo interior está confinado, mientras que el exterior no es, especialmente en lo que este campo interno, debido a la forma 'cónica' de la esfera-conjuntos, tiene la forma a sí mismo en un campo cónico, más estrecho en la parte inferior que en su boca que se encuentra en el nivel de los mejores esferas (ver fig.14c a 14f).
Como puede verse en las figuras 14e y 14f el mismo fenómeno se produce exacta si hay cuatro conjuntos de esfera o tres esfera-conjuntos.
Por debajo de la embarcación será un arreglo similar, la parte exterior de cada esfera inferior conducirá los electrones de la capa difusa negativo inferior del toroide y, por consiguiente inducir líneas de flujo en sentido antihorario (según se ve desde abajo), mientras que las líneas de flujo dentro de los caminos de conducción serán las agujas del reloj (visto desde abajo - ver fig.14g).
Las líneas de flujo de las dos secciones del campo magnético transversal interior que circula por encima y por debajo del disco de base girarán en la misma dirección - lo que significa que cualquier partícula cargada negativamente atrapado en el interior del centro de la embarcación será forzado hacia abajo (por la fuerza de Lorentz) a través la salida de ventilación central en el disco de base y hacia fuera por debajo de la embarcación.
Campo Collapsing
Cuando las capas difusas del toroide han sido dados de alta, y el líquido en el interior del toroide inversa de polarización, y su campo magnético colapsa el campo colapso traerá consigo la gran tienda de electrones que circulan de que se había formado previamente fuera de la nave en el aire circundante de nuevo en el centro de la nave a la misma boca del cono interior del campo transversal recién formado (ver figura 15A).
Esta masa de electrones girando ahora comprimidos y aún más excitado por un campo magnético que se ha invertido su dirección del flujo, disminución en el volumen, y se ha incrementado en gran medida en densidad de flujo será extremadamente enérgico y acelerada (véase nota 10 y 11 ).
Por esta razón, el campo magnético que rodea a los electrones girando no se derrumbe por completo, pero llevará a cabo con los electrones, mantenerlos juntos y se limita, hasta que son forzados en masapor la fuerza de Lorentz por el núcleo magnético, el cono interior en el centro de la esfera-conjuntos, y hacia fuera a través de la pequeña abertura de salida en el medio del disco de base.
Campos magnéticos alternos
Después de que los electrones girando se han visto obligados a cabo por debajo de la nave, y porque el campo magnético transversal se derrumbará cuando la corriente deja de fluir hacia arriba a través de la esfera-conjuntos después de la neutralización de las capas difusas, el fluido en el toroide, una vez más volver a es polarización "normal" y volver a crear su campo magnético, y también las dos capas difusas de carga opuesta por encima y por debajo de ella (sin ninguna carga eléctrica habrán sido realmenteperdida del líquido del toroide - sólo su contenido ha cambiado de polaridad momentáneamente mientras difusa del toroide capas estaban siendo neutralizados).
Y así todo el ciclo se repite de nuevo, y otra vez ...
Los dos campos magnéticos, de la toroide y la transversal, se harían para resonar juntos - esto crea el vector para la manipulación de la gravedad.
Sencillo.
---
Una cosa más ...
Que las esferas inferiores se dice que pulsan con la luz, de todos los colores del arco iris, es indicativo de la energía eléctrica de los átomos y las moléculas en los campos de partículas cargadas que rodean siendo golpeados y estresados ​​por los cambios en los campos magnéticos de la artesanía.
De hecho, el entorno eléctrico de toda nave OVNI es tan extrema que los átomos en el aire que los rodea sufren tremendas fuerzas y los electrones que orbitan alrededor de los átomos son arrojados fuera de sus órbitas normales de energía y saltar dentro y fuera de las bandas de energía adyacentes exhiben todo tipo de emisión de fotones como lo hacen.
Este arrojando de fotones de colores es el efecto visual de nivel de energía de Fermi-intercambios de extremos cuando se aceleran electrones, se desaceleró y forzado a fluir en la dirección opuesta - fenómenos que se produce al menos cuatro veces cada ciclo de los dos campos magnéticos opuestos y energizantes colapso.
El campo altamente comprimido de electrones girando almacenados fuera de la nave, por ejemplo, en el momento en que se vio obligado de nuevo en la nave y salir a través de la ventilación en el disco de base sería tan altamente energizado cuando salieron de debajo de la nave que aparecerían como un destello de luz brillante de los fotones emitidos en tal abundancia (ver nota 12 ).
otras páginas en esta serie CLICK EN LOS SIGUIENTES ARCHIVOS.
---
Física del UFO manipulación de la gravedad - por Paul E Potter
MARRÓN-Bahnson-ADAMSKI UFO
UFO TECNOLOGÍA Bibliografía
Comunicarse con el autor de esta serie
EL DÍA DESPUÉS DE ROSWELL
DIELÉCTRICOS
Electrocinética MARRÓN
Electrocinética UFO
FLUJO ELECTROLÍTICA
THRUSTER ELECTROFORETICA
EXPLOSION CASI
Grangemouth eléctrico Ufo
GRAVEDAD WAVE FASE
Cuatro Grandes Fuerzas Primarias
ION KINETICS
MILLONES DE VOLTIOS
CAMPOS ELÉCTRICOS no uniforme
Un breve resumen descriptional de estas páginas
El Experimento Filadelfia
PLASMA WAVE
Rose Flying Saucer
más en VIKTOR Schauberger
UFO Nota Page
UFO Plasma físicos Engine-Francés
UFO Propagación
El poder del vórtice
TESTIGO - Budd Hopkins
Microondas SEM Propulsión
Informe USAF Jim McDonald
Generadores de gravedad de Bob Lazar
Radio-Wave Controlado System Drive campo eléctrico
---
Propias páginas originales del autor
---
http://www.youtube.com/watch?v=WeRcy4Nh7_M
.
Nazi UFO's
D
IE VRIL-GESELLSCHAFT oder »NICHT ALLES GUTE KOMMT VON OBEN«
Die VRIL-Gesellschaft paßt von ihrem Thema und Interessengebiet eigentlich nicht so ganz in unser ansonsten mehr politisches Thema, ist jedoch wohl mit die interessanteste Geheimgesellschaft, die jemals existierte. Und daher MUSS sie hier einfach erwähnt werden. Über die Vril-Gesellschaft gibt es in Deutschland nicht ein einziges Buch, und auch alles sonstige Material, das auf eine Verbindung solchen Namens hätte hinweisen können, wurden von den Alliierten erfolgreich beseitigt. Doch wie Sie sehen werden, ist nicht alles Material verschwunden. Und es bereitet mir ein ganz besonderes Vergnügen, dieses Thema hier aufzudecken, da Sie gleich mit eigenen Augen feststellen werden, welche Machtkreise »nicht-deutscher« Natur daran interessiert sind, dieses Geschehen vor dem deutschen Volk geheim zu halten.
Karl Haushofer gründete vor 1919 einen zweiten Orden, die »BRÜDER DES LICHTES«, der später in die »VRIL-GESELLSCHAFT« umbenannt wurde. In dieser vereinten sich ebenfalls die 1917 aus dem Germanenorden hervorgegangene Templer-Neugründung »DIE HERREN VOM SCHWARZEN STEIN« (DHVSS) und die »SCHWARZEN RITTER« der Thule- und SS-Elite »SCHWARZE SONNE«.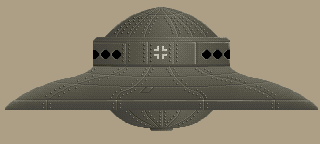 Um einen Vergleich mit der Thule-Gesellschaft anzustellen, könnte man den Unterschied am einfachsten erfassen, wenn man sagt, daß die Thule-Gesellschaft sich den materiellen und politischen Dingen widmete und die Vril-Gesellschaft im wesentlichen JENSEITIG orientiert war. Aber es blieben doch zahlreiche Anknüpfungspunkte zwischen Vril- und Thule-Gesellschaft, wie z.B. Atlantis, Thule, die »Insel der Seligen« des Gilgamesch, die Urverbindung zwischen Germanien und Mesopotamien, aber auch alte Heiligtümer wie die Externsteine oder der Hausberg von Stronegg waren Themen gemeinsamer Forschung.(83)
Im Dezember 1919 trafen sich ein enger Kreis aus Thule-, DHVSSund Vril-Leuten in einem dazu angemieteten Forsthaus in der Ramsau bei Berchtesgaden. Unter ihnen war neben dem Medium Maria Orsitsch noch ein weiteres, die nur als Sigrun bekannt ist. Maria hatte auf mediale Weise Durchgaben in einer Templergeheimschrift erhalten - eine dem Medium völlig unbekannte Sprache - mit technischen Angaben für den Bau einer Flugmaschine. Die telepathischen Botschaften kamen nach Aussage der Vril-Schriften von dem Sonnensystem Aldebaran, welches 68 Lichtjahre von uns entfernt im Sternbild Stier zu finden ist.
An dieser Stelle möchte ich eine kurze Zusammenfassung der Botschaften präsentieren, die die Vril-Telepathen über die Jahre hinweg erhielten und die die Grundlage aller weiteren Aktionen der Vril-Gesellschaft waren:
Das Sonnensystem Aldebaran soll demnach 68 Lichtjahre von der Erde entfernt und deren Sonne von zwei bewohnten Planeten umkreist sein, die das Reich »SUMERAN« bilden. Die Menschheit des Sonnensystems Aldebaran soll sich in ein Herrenvolk von »lichten Gottmenschen« (Arier) und verschiedene andere menschliche Rassen unterteilt haben, die sich durch negative Mutationen dieser »Gottmenschen« infolge der klimatischen Veränderungen auf den einzelnen Planeten entwickelt haben sollen. Diese farbigen mutanten Rassen sollen eine geringere geistige Entwicklungsstufe gehabt haben. Je mehr es zur Rassenvermischung kam, desto mehr soll auch die geistige Entwicklung dieser Völker herabgesunken sein, was zur Folge hatte, daß, als die Sonne Aldebaran zu expandieren begann, diese nicht mehr in der Lage waren, die Raumfahrttechnologie ihrer Vorfahren zu erhalten und eigenhändig die Planeten zu verlassen. Somit sollen die niederen Rassen, von der Herrenrasse völlig abhängig, mit Raumschiffen evakuiert und zu anderen bewohnbaren Planeten gebracht worden sein. Trotz dieser Rassenunterschiede sollen sichjedoch die verschiedenen Rassen absolut respektiert und nicht in des anderen Lebensraum eingegriffen haben, weder die sogenannten Gottmenschen bei den anderen Rassen, noch andersherum. Jeder respektierte einfach, daß die anderen eine eigene Entwicklung machten (im Gegensatz zur Erde).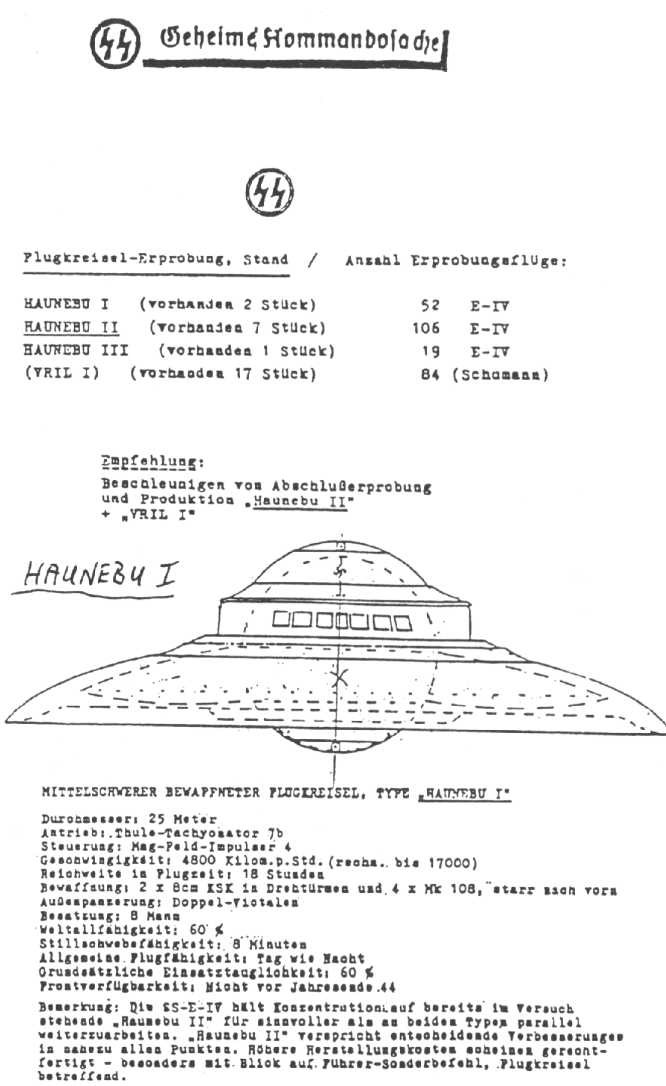 Die Herrenrasse der »lichten Gottmenschen« soll dann vor etwa 500 Millionen Jahren damit begonnen haben, nachdem die Expansion der Sonne Aldebaran und die daraus resultierende zunehmende Hitze die Planeten unbewohnbar machte, andere erdähnliche Planeten zu kolonisieren. Es heißt, daß sie in unserem Sonnensystem zuerst den Planeten Mallona (auch Maldek, Marduk oder bei den Russen Phaeton genannt) besiedelten, der anstelle der heutigen Planetoiden damals zwischen Mars und Jupiter existiert haben soll. Danach Mars, von dessen hochentwickelten Bewohnern die großen Pyramidenstädte und das bekannte Marsgesicht zeugen, die 1976 von der Marssonde Viking aufgenommen wurden. Und man nahm an, daß die Herrenmenschen von Sumeran-Aldebaran auch zu dieser Zeit das erste Mal auf die Erde kamen, worauf rund 500 Millionen Jahre alte versteinerte Schuhspuren hindeuten, mit einem vom Absatz zertretenen ebenso versteinerten Trilobiten, einem damals auf der Erde lebenden und vor 400 Millionen Jahren ausgestorbenen Urkrebs.
Die Vril-Leute waren der Ansicht, daß die Rasse der Aldebaraner demnach später, als die Erde langsam bewohnbar wurde, in Mesopotamien gelandet sein soll und die Herrscherkaste der SUMERER, die als helle, weiße Gottmenschen bezeichnet wurden, gebildet haben. Des weiteren kamen die Vril-Telepathen zu der Erkenntnis, daß das Sumerische nicht nur mit der Sprache der Aldebaraner identisch ist, sondern auch, daß das Aldebaranisch-Sumerische wie ein unverständliches Deutsch klingt und auch die Sprachfrequenz beider Sprachen des Deutschen und des Sumerischen - fast gleich ist.
Ob diese Aussagen über Aldebaran der Tatsache entsprechen, sei dahingestellt, die Baupläne und technischen Angaben, welche die VrilTelepathen erhielten - wo immer diese Angaben auch herkamen - waren jedoch so genau, daß sie zu einer der phantastischsten Ideen führten, die wohl e von Menschen erdacht wurde: zum Bau der »Jenseitsflugmaschine« .
Es reifte das Konzept einer »anderen Wissenschaft« heran (heute würde man sagen »alternative Energieformen"). Doch es dauerte über drei Jahre, bis das Projekt in Angriff genommen wurde. In dieser frühen Phase der »anderen Technik« oder »anderen Wissenschaft« hielt Dr. W. 0. Schumann, Thule- und Vril-Mitglied, an der TH-München einen Vortrag, aus dem hier einige Sätze wiedergegeben werden sollen:
»Wir kennen in allem und jedem zwei Prinzipien, welche die Dinge
des Geschehens bestimmen- Licht und Finsternis, Gut und Böse, Schaffen und Zerstören - wie wir auch bei der Elektrizität Plus und Minus kennen. Es heißt stets: Entweder - Oder!
»Diese beiden Prinzipien - konkret zu bezeichnen als das Schaffende und das Zerstörende - bestimmen auch unsere technischen Mittel...
»Alles Zerstörende ist satanischen Ursprungs - alles aufbauende göttlicher Herkunft... Jede auf dem Explosionsprinzip oder auch der Verbrennung beruhende Technik kann daher als satanische Technik bezeichnet werden. Das bevorstehende neue Zeitalter wird ein Zeitalter neuer, positiver, göttlicher Technik werden!..,, (aus: Reichsdeutsches SSGeheimarchiv).
Zu gleicher Zeit arbeitete der Wissenschaftler VIKTOR SCHAUBERGER an einem ähnlichen Projekt. Johannes Kepler, dessen Lehren Schauberger verwendete, war im Besitz der Geheimlehre der Pythagoräer, deren Wissen über die TEMPELRITTER geheimgehalten und übernommen wurde. Es war das Wissen um die »IMPLOSION« (Implosion in diesem Fall = die Nutzbarmachung des Potentials der inneren Welten in der äußeren Welt). Hitler, wie auch die Thule- und VrilLeute, wußten, daß das göttliche Prinzip immer aufbauend, d.h. konstruktiv ist. Eine Technologie, die dagegen auf der Explosion beruht und daher destruktiv ist, ist gegen das göttliche Prinzip. Folglich wollte man eine Technologie schaffen, die auf der IMPLOSION beruhte. Schaubergers Schwingungslehre (Prinzip der Obertonreihe = Monokord) knüpft an das Wissen um die Implosion an. Vereinfacht könnte man sagen: IMPLOSION statt EXPLOSION! Anhand der Energiebahnen des Monokords und der Implosionstechnik gelangt man in den Bereich der Antimaterie und damit zur Auflösung der Schwerkraft.
Im Sommer des Jahres 1922 wurde an dem ersten untertassenförmigen Flugschiff gebaut, dessen Antrieb auf der Implosionstechnik beruhte (die Jenseitsflugmaschine). Sie bestand aus einer Scheibe von acht Metern Durchmesser, über der sich eine parallelgelagerte Scheibe von sechseinhalb Metern Durchmesser befand, und darunter eine weitere Scheibe von sieben Metern Durchmesser. Diese drei Scheiben wurden in der Mitte von einem 1.80m messenden Loch durchbrochen, in dem das 2.40m hohe Antriebsaggregat montiert war. Unten lief der Mittelkörper in einer kegelförmigen Spitze aus, von der aus ein in das Kellergeschoß reichendes Pendel für die Stabilisierung des Geräts sorgte. Im aktivierten Zustand drehten sich die untere und die obere Scheibe in gegenläufiger Richtung, um zunächst ein elektromagnetisches Rotationsfeld aufzubauen.
Welche Leistungen diese erste Flugscheibe erbrachte, ist unbekannt. Es wurde jedenfalls zwei Jahre lang mit ihr experimentiert, bevor sie jedoch wieder demontiert und vermutlich in den Augsburger Messerschmidt-Werken eingelagert wurde. Finanzierungshilfen für diese Projekt tauchen unter dem Code »JFM« in den Buchhaltungen mehrerer deutscher Industriebetriebe auf Mit Sicherheit ging aus der Jenseitsflugmaschine das Vril-Triebwerk hervor, das jedoch formal als »Schumann SM-Levitator« geführt wird.
Im Prinzip sollte die Jenseitsflugmaschine um sieh herum und ihre unmittelbare Umgebung ein extrem starkes Feld erzeugen, welches den davon umschlossenen Raumsektor mitsamt der Maschine und ihrer Benutzer zu einem vom diesseitigen Kosmos vollkommen unabhängigen Mikrokosmos werden ließ. Dieses Feld wäre bei maximaler Feldstärke von allen ihn umgebenden diesseitigen universellen Kräften und Einflüssen - wie etwa Gravitation, Elektromagnetismus und Strahlung, sowie Materie jeglicher Art - völlig unabhängig und könnte sich innerhalb jedes Gravitations- und sonstigen Feldes beliebig bewegen, ohne daß in ihm irgendwelche Beschleunigungskräfte wirksam oder spürbar würden.
Im Juni 1934 wurde VIKTOR SCHAUBERGER von HITLER und den höchsten Vertretern der Vril- und Thule-Gesellschaften eingeladen und arbeitete von da an mit ihnen zusammen.
Die Geburtsstunde des ersten sogenannte deutschen UFOs schlug aber dann, nach diesem ersten Fehlschlag, im Juni 1934. Unter Leitung von Dr. W 0. Schumann entstand das erste Experimental-Rundflugzeug das
RFZ 1, auf dem Gelände der deutschen Flugzeugfabrik Arado in Brandenburg. Bei seinem ersten und auch gleichzeitig letzten Flug stieg es senkrecht auf eine Höhe von ca. 60m, begann dann aber minutenlang in der Luft zu taumeln und zu tanzen. Das zur Steuerung angebrachte Leitwerk Arado 196 erwies sich als völlig wirkungslos. Mit Mühe und Not gelang es dem Piloten Lothar Waiz, das RFZ 1 wieder auf den Boden zu bringen, herauszuspringen und davonzurennen, bevor es anfing, sich wie ein Kreisel zu benehmen, dann umkippte und regelrecht zerfetzte. Das war das Ende des RFZ 1, aber der Anfang der VRIL-Flugkörper.
Noch vor Ende 1934 war das RFZ 2 fertiggestellt, das einen Vril-Antrieb und eine »Magnet-Impulssteuerung« hatte. Es entsprach 5m im Durchmesser und hatte folgende Flugmerkmale: Optisches Verschwimmen der Konturen bei zunehmender Geschwindigkeit und das für UFOs typische farbige Leuchten. Je nach Antriebsstufe Rot, Orange, Gelb, Grün, Weiß, Blau oder Violett.
Es funktionierte also - und es sollte 1941 noch ein bemerkenswertes Schicksal vor sich haben. Und zwar wurde es während der »Luftschlacht um England« genannten Kriegsphase, als sich die deutschen Standardjäger ME 109 für transatlantische Aufklärungsflüge wegen ihrer zu kurzen Reichweite als untauglich erwiesen, als Fernaufklärer eingesetzt.
Ende 1941 wurde es über dem Südatlantik fotografiert, als es auf dem Weg zu dem Hilfskreuzer Atlantis in antarktischen Gewässern war. Der Grund, warum es nicht als Jagdflugzeug eingesetzt werden konnte, lag daran, daß das RFZ 2 wegen seiner Impulssteuerung nur Richtungsänderungen von 90', 45' und 22,5' ausführen konnte. Unglaublich werden manche denken - aber genau diese rechtwinkligen Flugveränderungen sind das für sogenannte UFOs absolut typische Flugverhalten.
Nach dem Erfolg des kleinen RFZ 2 als Fernaufklärer bekam die Vril-Gesellschaft ein eigenes Versuchsgelände in Brandenburg. Ende 1942 flog die leicht bewaffnete Flugscheibe »VRIL-1-Jäger«. Es war 11,5m im Durchmesser, ein Einsitzer, hatte einen »Schumann-Levitator-Antrieb« und eine »Magnetfeld-Impulsor-Steuerung«. Es erreichte Geschwindigkeiten von 2,900 bis zu 12,000 km/h, konnte bei voller Geschwindigkeit Flugänderungen im rechten Winkel durchführen, ohne daß die Piloten davon beeinträchtigt waren, war wetterunabhängig und hatte eine Weltallfähigkeit von 100%. Von Vril 1 wurden 17 Stück gebaut und es gab auch mehrere zweisitzige, mit einer Glaskuppel ausgestattete Varianten.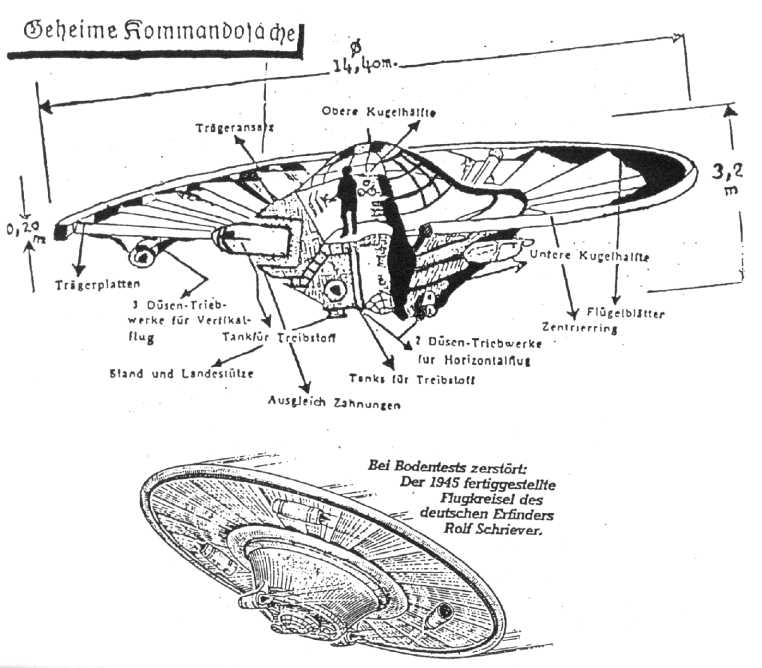 Ebenfalls zu dieser Zeit entstand ein eigenes Projekt, V-7. Unter dieser Bezeichnung wurden mehrere Flugscheiben gebaut jedoch mit konventionellen Düsenantrieben. Auf den Grundlagen von ANDREAS EPP entstand das RFZ 7, eine Kombination aus einer levitierenden Flugscheibe mit Düsenantrieb. An dieser arbeiteten die Entwicklungsgruppen SCHRIEVER-HABERMOHL und MIETHE-BELLUZO. Das RFZ 7 hatte einen Durchmesser von 42m, ging jedoch bei einer Landung in Spitzbergen zu Bruch. Später wurde jedoch ein nachgebautes RFZ 7 außerhalb von Prag fotografiert. Nach Aussage von Andreas Epp sollte dieses mit atomaren Sprengköpfen ausgestattet werden und New York bombardieren.
Im Juli 1941 bauten SCHRIEVER und HABERMOHL ein senkrecht startendes Rundflugzeug mit Düsenantrieb, das jedoch schwere Mängel aufwies. Man entwickelte jedoch einen weiteren »Elektrogravitations-Flugkreisel« mit »Tachyonen-Antrieb« der erfolgreicher war. Darauf folgte das RFZ 7 T, von Schriever, Habermohl und Belluzo gebaut und ebenfalls voll funktionstüchtig. Die V-7 Flugscheiben waren jedoch, verglichen mit den Vril und Haunebu-Scheiben, eher als eine Art Spielzeug zu beschreiben.
Innerhalb der SS gab es eine Gruppe, die sich mit der Gewinnung von alternativer Energie befaßte, die SS-E-IV = ENTWICKLUNGSSTELLE IV DER SCHWARZEN SONNE, deren Hauptanliegen es war, Deutschland von ausländischem Rohöl unabhängig zu machen. Die S SE-IV entwickelte aus den bestehenden Vril-Triebwerken und dem Tachyonenkonverter von Kapitän Hans Coler das »THULE-TRIEBWERK«, das später als THULE-TACHYONATOR bezeichnet wurde.
Im August 1939 startete das erste RFZ 5. Es war ein mittelschwer bewaffneter Flugkreisel mit dem seltsamen Namen »HAUNEBU 1«. Es hatte eine Besatzung von acht Mann, maß 25m im Durchmesser, erreichte zu Anfang eine Geschwindigkeit von 4,800 km/h und später bis zu 17,000 km/h. Es war mit zwei 6 cm KSK (Kraftstrahlkanonen) in Drehtürmen und vier MK 106 bestückt und hatte eine Weltraumfähigkeit von 60%.
Ende 1942 war ebenfalls das »HAUNEBU Il« ausgereift. Der Durchmesser variierte von 26 bis 32m und in der Höhe zwischen 9 und l 1m. Es konnte eine Besatzung zwischen 9 und 20 Personen transportieren. Es war mit einem Thule-Tachyonator angetrieben und erreichte in Erdnähe eine Geschwindigkeit von 6,000 Km/h. Es war weltalltauglich und hatte eine Reichweite von 55 Flugstunden.
Es existierten zu dieser Zeit schon Pläne für das VRIL-7-Großraumschiff mit einem Durchmesser von 120m, sollte ganze Mannschaften transportieren. Kurze Zeit später wurde das »HAUNEBU III«, das absolute Prunkstück aller Scheiben, fertiggestellt mit 71m Durchmesser wurde geflogen und auch gefilmt. Es konnte eine Besatzung von 32 Mann transportieren, hatte eine Reichweite in Flugdauer von über 8 Wochen und erreicht eine Geschwindigkeit von mindestens 7,000 km/h (nach Unterlagen aus SS-Geheimarchiven bis zu 40,000 Km/h).
Virgil Armstrong, ehemaliger CIA-Angehöriger und Green Beret a.D., beschreibt deutsche Flugkörper während des 2. Weltkrieges, die vertikal landen und starten und rechte Winkel fliegen konnten. Sie wurden bis zu 3,000 km/h schnell gemessen und hatten eine Laserwaffe als Geschütz (vermutlich die sogenannte KSK Kraftstrahlkanone), die 4 Zoll Panzerung durchbrechen konnte.
Professor J. J. Hurtak, Ufologe und Autor von »Die Schlüssel des Enoch,« beschreibt, daß die Deutschen damit beschäftigt waren, etwas zu bauen, was die Alliierten als »Wunderwaffensystem« bezeichneten. Hurtak bekam Protokolle in die Hände, die zwei Sachverhalte beschrieben:
1. den Aufbau der Weltraumstadt »Peenemünde« und
2. das Herüberholen der besten Techniker und Wissenschaftler aus Deutschland.
Erwähnt war ebenfalls die genauere Untersuchung der sogenannte »FOO-FIGHTERS« (Feuerkugel). Der Bau und Einsatz solcher Flugobjekte war dem CIA wie auch dem britischen Geheimdienst um 1942 schon bekannt, wurde jedoch nicht richtig eingeschätzt. Foo-Fighter war eigentlich die Bezeichnung der Alliierten für sämtliche leuchtenden deutschen Fluggeräte. Insbesondere waren es aber wohl zwei Erfindungen, die unter den Begriff Foo-Fighters fielen: Die Fliegende Schildkröte und die
Seifenblase, zwei völlig unterschiedliche Dinge, die aber von den Alliierten als zusammengehörend gewertet wurden. Die »FLIEGENDE SCHILDKROETE« wurde von der SS-E-IV in Wiener Neustadt entwickelt. Ihre äußere Form erinnerte an die eines Schildkrötenpanzers.
Es waren unbemannte Flugsonden, die Störungen bei den elektrischen Zündanlagen der feindlichen Streitkräfte auslösen sollten. Sie hatten weiterentwickelte Klystronröhren eingebaut, die von der SS als Todesstrahlen bezeichnet wurden. Die wirksame Zündabschaltung funktionierte jedoch zu Anfang noch nicht so perfekt. Später gab es Weiterentwicklungen dieser Technik und der UFO-Kenner wird bestätigen können, daß die »Zündabschaltung«, das Ausfallen elektrischer Anlagen eines der typischen Merkmale beim Auftauchen eines UFOs ist. Wendell C. Stevens, US-Air-Force-Pilot während des 2. Weltkrieges, beschreibt die Foo-Fighters als manchmal Graugrün oder Rotorange, die bis zu 5m an die Flugzeuge herankamen und dann dort blieben. Sie ließen sich weder abschütteln noch abschießen und zwangen Flugstaffeln zum Teil zum Umdrehen oder Landen.
Nazi UFO 1979
Eine ganz andere Sache waren die oft als Foo-Fighters bezeichneten Seifenblasen. Bei diesen handelte es sich um einfache Ballons, in denen sieh dünne Metallspiralen zur Störung des feindlichen Flugzeugradars befanden. Der Erfolg dieser Idee dürfte gering gewesen sein von der psychologischen Wirkung einmal abgesehen.
Anfang 1943 plante man ebenfalls ein zigarrenförmiges Mutterschiff, daß in den Zeppelinwerften gebaut werden sollte, das sogenannte »ANDROMEDA-GERäT« (139 m lang). In ihm sollten mehrere untertassenförmige Flugschiffe für (interstellare) Langzeitflüge transportiert werden.
Um Weihnachten 1943 war ein wichtiges Treffen der VRIL-GESELLSCHAFT im Nordseebad Kolberg. Mit dabei ebenfalls die Medien Maria und Sigrun. Hauptthema dieser Zusammenkunft war das »ALDEBARAN-UNTERNEHMEN«. Die Medien hatten genaue Angaben über die bewohnten Planeten um die Sonne Aldebarans bekommen und man begann eine Reise dorthin auszuarbeiten. Am 2. Januar 1944 fand eine Besprechung zwischen HITLER, HIMMLER, Künkel (VrilGesellschaft) und Dr. Schumann (Vril-Gesellschaft) statt, in der es um das VRIL-PROJEKT ging. Man wollte mit dem Vril-7-Großraumschiff durch einen lichtgeschwindigkeitsunabhängigen Dimensionskanal nach Aldebaran vordringen. Nach Ratthofers Aussage soll im Winter 1944 der erste Dimensionskanal-Testflug stattgefunden haben. Dieser soll angeblich knapp an einem Desaster vorbeigeführt haben, denn Fotos zeigen die Vril-7 nach diesem Flug, auf dem es aussah, »als wäre es 100 Jahre unterwegs gewesen«. Die äußere Zellenverkleidung wirkte demnach stark gealtert und war an mehreren Stellen beschädigt.
Am 14. Februar 1944 wurde der unter dem Projekt V-7 von Schriever und Habermohl konstruierte Überschallhubschrauber, der mit 12 Turboaggregaten BMW 028 ausgestattet war, von dem Testpiloten Joachim Roehlike in Peenemünde testgeflogen. Die senkrechte Steiggeschwindigkeit betrug 800m in der Minute, er erreichte eine Höhe von 24,200 m und im Horizontalflug eine Geschwindigkeit von 2,200 km/h. Dieser konnte ebenfalls mit unkonventioneller Energie angetrieben werden. Er kam jedoch nicht mehr zum Einsatz, da Peenemünde 1944 bombardiert wurde und auch die Verlagerung nach Prag nichts mehr brachte. Denn ehe die Flugscheiben einsatzbereit waren, hatten die Amerikaner und Russen Prag besetzt.
Die Briten und Amerikaner entdeckten, während der Besetzung Deutschlands Anfang 1945, in SS-Geheimbildarchiven unter anderem auch Fotos der Haunebu Il und Vril I Typen, wie auch des Andromeda-Gerätes. Präsident Trumans Beschluß im März 1946 führte dazu, daß das Flottenkriegskommitee der USA die Erlaubnis gab, deutsches Material zu den Experimenten der Hochtechnologie zu sammeln. Unter der Operation »PAPERCLIP- wurden im Geheimen arbeitende deutsche Wissenschaftler privat in die USA gebracht. Darunter VIKTOR SCHAUBERGER und WERNHER VON BRAUN.
Nazi Vril- Odin April 1945:
Hier noch einmal eine kurze Zusammenfassung der Entwicklungen, die in Serie produziert werden sollten:
Das erste Projekt wurde von dem an der TH München tätigen Prof. Dr. Ing. W 0. Schumann geleitet, in dessen Rahmen bis Anfang 1945 angeblich 17 diskusförmige 11.5 Meter durchmessende Raumflugscheiben gebaut worden sind, die zu insgesamt 84 Testflügen aufgestiegen sein sollen, die sogenannte »VRIL-1-JäGER«. Mindestens ein VRIL-7 und ein VRIL-7-Großraumschiff mit dem Namen »ODIN«, das im April 1945 mit einem Teil der Vril-Wissenschaftler und Vril-Logenmitgliedern von Brandenburg aus - nach der Sprengung des gesamten Testgeländes - nach Aldebaran gestartet sein soll.
Das zweite Projekt stand unter der Leitung der Entwicklungsstelle IV der SS, die bis zu Anfang 1945 drei verschieden große glockenförmige Raumflugkreisel-Typen bauen ließ:
Das HAUNEBU 1, 25 m im Durchmesser, von dem zwei Exemplare gebaut wurden und zu insgesamt 52 Testflügen aufgestiegen waren (ca. 4,800 km/h).
Vom HAUNEBU II, mit bis zu 32 m Durchmesser, wurden sieben Exemplare gebaut und auf insgesamt 106 Flügen erprobt (ca. 6,000 km/h).
Der Haunebu II-Typ war tatsächlich schon für die Serienproduktion vorgesehen. Zwischen den Flugzeugfirmen Dornier und Junkers soll eine Ausschreibung stattgefunden haben, die Ende März 1945 zugunsten von Dornier ausfiel. Die offizielle Bezeichnung der schweren Flugkreisel sollte DO-STRA (= DOrnier-STRAtosphärenflugzeug) lauten. Das HAUNEBU III mit 71 m Durchmesser wurde nur einmal gebaut und stieg zu mindestens 19 Flügen auf (ca. 7,000 km/h). Und in Form von Plänen existierte das »,ANDROMEDA-GERAET«, das 139m lange Mutterschiff, mit Hangarn für einen Haunebu II, zwei VRIL 1 und zwei VRIL II.
Weiterhin gibt es Unterlagen, daß das VRIL-7-GROSSRAUMSCHIFF nach seiner Fertigstellung Ende 1944 und einigen Flugtests bereits zu ersten, noch auf die Erde beschränkten Geheimeinsätzen gestartet sein soll:
1. Landung beim Mondsee im Salzkammergut, mit Tauchversuchen zur Feststellung der Druckfestigkeit der Flugzelle,
2. vermutlich von März bis April 1945 erfolgte aus Sicherheits- und Strategiegründen die Stationierung der Vril-7 in der »Alpenfestung«, wonach von hier aus Spanien aus angeflogen wurde, um hierher geflüchtete wichtige reichsdeutsche Persönlichkeiten nach Südamerika und »NEUSCHWABENLAND« (Erklärung folgt) in hier während des Krieges angelegte geheime reichsdeutsche Stützpunkte zu überfliegen und sicher abzusetzen,
3. unmittelbar danach soll die Vril-7 auf einen Geheimflug nach Japan gestartet sein, über den jedoch weiter nichts bekannt geworden ist.
Was geschah mit den Flugschiffen nach dem Kriege. Daß es zur Produktion einer Kleinstserie des Haunebu Il kam, kann nicht ganz ausgeschlossen werden. Die verschiedenen UFO-Fotos, die nach 1945 mit dem ganz typischen Aussehen dieser deutschen Konstruktionen auftauchten, legen diese Möglichkeit nahe.
Manche sagen, ein Teil davon wäre im oberösterreichischen Mondsee versenkt worden, andere sagen, sie seien nach Südamerika geflogen oder in Einzelteilen dorthin gebracht worden. Sicher ist hierbei, daß, wenn auch nicht unbedingt die Flugkörper nach Südamerika gelangten, zumindest aber dort anhand von Bauplänen neue gebaut und geflogen worden sind, da ein wichtiger Teil dieser Technologie beim »Phoenix-Experiment« 1983 benutzt wurde, das das Folgeprojekt des »Philadelphia Experiments« von 1943 war. (Hierbei handelt es sich um Teleportations-, Materialisations- und Zeitreisen-Experimente der USNAVY, die erfolgreicher waren, als Sie es sich in ihren verwegensten Träumen vorstellen würden. Auch hierüber existiert genügend Stoff, um ein neues Buch damit zu füllen, es paßt aber nicht direkt in unser Thema. Siehe Literaturverzeichnis)
1938 wurde eine deutsche ANTARKTIS-EXPEDITION mit dem Flugzeugträger Schwabenland durchgeführt. Dabei wurden 600,000 qkm zu deutschem Land erklärt, »NEUSCHWABENLAND«. Ein eisfreies Gebiet mit Bergen und Seen. Ganze Flotten von U-Booten der Typen 21 und 23 waren später auf dem Weg nach Neuschwabenland. Es sind bis heute noch über 100 deutsche U-Boote vermißt, die u. a. auch mit dem Walter-Schnorchel ausgestattet waren, der ihnen erlaubt, mehrere Wochen unter Wasser zu bleiben, und es ist anzunehmen, daß sie mit den zerlegten Flugscheiben oder zumindest mit den Bauplänen nach Neuschwabenland geflüchtet sind. Es ist wiederum stark anzunehmen, da die Testflüge erfolgreich waren, daß die genannten Untertassen direkt bei Kriegsende dorthin geflogen sind.
Diese Annahme mag manchen wohl etwas gewagt erscheinen, es gibt jedoch starke Hinweise darauf, daß es so gewesen sein könnte.
Und zwar stellt sich die Frage, warum die Alliierten unter ADMIRAL E. BYRD 1947 eine INVASION der ANTARKTIS durchführten. Warum hatte Byrd knapp 4,000 Soldaten, ein Kriegsschiff, einen voll ausgestatteten Flugzeugträger samt einem kompletten Versorgungssystem zur Verfügung, wenn es doch nur eine Expedition sein sollte? Er hatte acht Monate zur Verfügung, mußte jedoch schon nach acht Wochen und einer hohen und niemals öffentlich genannten Zahl an Flugzeugverlusten abbrechen. Was war geschehen?
Admiral Byrd erklärte nachher vor der Presse, »es sei bittere Wirklichkeit, daß im Falle eines erneuten Krieges mit Angriffen von Fliegern gerechnet werden müsse, die von einem Pol zum anderen fliegen können.« Weiterhin ließ er verlauten, daß es dort eine fortgeschrittene Zivilisation gab, die mit der SS zusammen ihre hervorragenden Technologien benützten.(84)
Norbert Jürgen-Ratthofer schreibt über den späteren Verbleib der Haunebu-Entwicklungen in seinem Buch »Zeitmaschinen« wie folgt:
»Die Haunebu I, II und III Raumflugkreisel und die Vril-I Raumflugscheiben selbst blieben jedoch ab Mai 1945 zunächst spurlos verschwunden... In diesem Zusammenhang ist es höchst interessant, daß der reichsdeutsche Haunebu III nach seinem neunzehnten Testflug dann am 20. April 1945 von,»Neuschwabenland« aus, einem riesigen damals offiziell reichsdeutschen Territorium in der Ostantarktis, zu einer raumexpedition zum Mars gestartet sein soll, über deren Ausgang jedoch nichts bekannt ist... Ein Jahr später, 1946, sorgten dann jedoch plötzlich über Skandinavien zahlreiche Sichtungen von Leuchtobjekten unbekannter Herkunft und eindeutig künstlichen Ursprungs für erhebliche Aufregung bei den Alliierten in Ost und West.
Wieder ein Jahr später, 1947, tauchten nun über Nordamerika zunächst bis in die Fünfzigerjahre in ständig steigender Zahl erneut ohne Zweifel von Intelligenzen gesteuerte Leuchtflugobjekte mit zumeist runder, diskus bis glockenähnlicher Form, zuweilen aber auch zigarrenförmige »unbekannte fliegende Objekte«, kurz UFOs genannt, auf,,
Man schreibt weiter, daß diese »UFOS« in der Regel nicht den reichsdeutschen Entwicklungen glichen. In diesem Punkt bin ich anderer Meinung. Gut dokumentiertes Fotomaterial beweist, daß speziell die Haunebu II-Version sogar sehr häufig seit 1945 gesichtet wurde. Wenn Sie sich, wie ich, ein Jahrzehnt durch die UFO-Fachwelt gekämpft haben, werden Sie ebenfalls feststellen, daß eine außergewöhnlich hohe Prozentzahl der Fälle, bei denen es zu persönlichen Kontakten mit Insassen von sogenannte UFOs gekommen ist, es sich um besonders schöne Exemplare der Spezies »Arier« handelte, blond und blauäugig, und diese entweder fließend deutsch oder eine andere Sprache mit deutschem Akzent sprachen (Für Insider seien hier der Adamski-Fall 1952, der Cedric Allingham-Fall 1954 und der Fall von Howard Menger 1956 erwähnt).
Man erzählt auch, daß Farbfotos eines bemannten gelandeten und wieder gestarteten Flugdiskus existieren, der sowohl ein Balkenkreuz wie auch ein Hakenkreuz aufgemalt bat, die in den siebziger Jahren von einem Nachtwächter in Westdeutschland aufgenommen wurden.
Über die eben aufgeführten Flugkörper existiert ausgezeichnetes Film- und Fotomaterial, zum Beispiel die 60 min Dokumentation »UFOGeheimnisse des 3. Reiches« (MGA Austria/ Royal Atlantis-Film GmbH). Ebenso das Material des Amerikaners Vladimir Terziski, der auf der UFO-Konferenz im September 1991 in Phoenix, Arizona einen 3-Stunden- Dia-Vortrag mit Fotos von deutschen Untertassen, Bauplänen und unterirdischen deutschen Basen serviette. Interessant ist ebenfalls der Stoff, den der italienische Luftwaffenkommandant Renato Vesco in seinem Buch zusammengetragen hat und Rudolf Lusar's Buch: Die deutschen Waffen und Geheimwaffen des Zweiten Weltkrieges und ihre Weiterentwicklung, J. F. Lehmanns Verlag, München 19 7 1.
Verstehen Sie nun, warum das Thema der UFOs in den Massenmedien, besonders in Deutschland, als Humbug abgetan wird? Nach diesem deutschen Background ist klar, daß die von den Illuminati durch die zionistisch-anglo-amerikanische Lobby kontrollierte Medien- und Nachrichtenwelt keine Kosten scheut, den deutschen Bürger vom Nachforschen auf diesem Gebiet abzuhalten.
Es stellt sich hier die Frage, woher die deutschen Geheimgesellschaften Thule und Vril das Wissen für den Bau dieser Flugkörper hatte? Ebenso das Wissen für die Gentechnologie, in der die Deutschen wiederum anderen Nationen um Längen voraus waren?
Nach Aussagen von Herbert G. Dorsey und anderen Forschern soll neben den Bauplänen der Vril-Gesellschaft, durch den telepathischen Kontakt mit den Außerirdischen, der intakte Antrieb einer im Jahre 1936 im Schwarzwald abgestürzten nichtirdischen Untertasse den Deutschen eine große Hilfe gewesen sein. Hierzu gibt es jedoch so gut wie keine Beweise, von noch lebenden Augenzeugen ganz zu schweigen.
Doch diese gibt es in Amerika, und zwar eine ganze Menge. Denn zur gleichen Zeit hatten die Amerikaner eine ganze Reihe von Abstürzen zu melden, die auch nicht ganz geheim gehalten werden konnten. Doch dazu kommen wir erst später.
Zurück zum politischen Geschehen. Neben der Tatsache, daß die I. G. Farben Hitler unterstützte, schürte ihr Kartellpartner, die »Standard Oil« (Rockefeller), gegen die Nazis. Oder beispielsweise baute die »Ford Motor Company- mit den Militärapparat für die amerikanische Armee auf, produzierte aber gleichzeitig in Deutschland Militärfahrzeuge für die Nazis. Ford und Opel (Tochter der General Motors, die von J. P. Morgan kontrolliert ist) waren die beiden größten Panzerhersteller im Hitlerdeutschland.
Egal wie der Krieg ausgehen würde, diese Multis hatten von vornherein schon gewonnen. Nach diesem Prinzip arbeiteten viele Unternehmen im 2. Weltkrieg.
Warum liest man über diese Sachen nichts in den Schulbüchern oder den Lexika? Speziell in Deutschland, wo doch anscheinend Pressefreiheit herrscht und die Wahrheit gelehrt wird?
Das liegt unter anderem daran, daß die Rockefeller-Foundation 1946 139,000 US-Dollar ausgegeben hatte, um eine offizielle Version des 2. Weltkrieges für die Offentlichkeit zu präsentieren, die den gesamten Aufbau des Nazi-Regimes durch die US-Banker, wie auch die okkultmystischen Hintergründe der Nazis, verdeckte. Einer der Hauptspender der Gelder war Rockefellers eigene Standard Oil Corp.(85)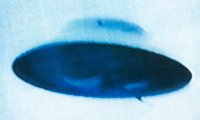 Electric Charge And Propulsion
A
shred of evidence comes down to us though the years in the form of a newspaper article by Lionel Shapiro in the Denver Post, dated November 9, 1947, and titled "Spies Bid for Franco's Weapons". (Please refer to a copy of that article). It should be noted that this was a few months after the summer of 1947, the first and largest UFO flap in history, which included the Kenneth Arnold sighting and the flying saucer activity of Roswell. It should also be noted that the Denver Post was nor is not a tabloid publication.
In doing research, this newspaper was contacted in an attempt to learn the whereabouts of the author, Lionel Shapiro. Unlike so many newspapers in the United States which have been purchased and merged by conglomerates, this newspaper is still intact and in existence. Unfortunately, no record could be found of Mr.Shapiro in their personnel files although they did maintain files going back that far. Also, no record could be found in their sister publication, The Rocky Mountain News. It was suggested that Mr. Shapiro was "a stringer", that is, a writer who did not work directly for the newspaper and whose work was purchased on apiece by piece basis. His work seems to have been channeled through the North American Newspaper Alliance. More of Mr.Shapiro's history and connections will unfold as the tale progresses.
This article describes two devices. The first is an "electromagnetic rocket", sometimes referred to later as the "KM- 2 rocket" in other literature. The second is a nuclear warhead small enough to be fired by an artillery piece. The nuclear,warhead which is affixed to a cannon projectile, is novel at this time and is interesting since such devices were built and fired shortly thereafter by the United States military. The article's description of the nuclear cannon is correct. This was a German invention and was under development in Germany during the latter stages of the war. A prototype was even built and it carried the German designation of DKM 44 (1). This very cannon was copied by the Americans and became the T-131 which fired a nuclear warhead (2).
The discussion of the nuclear cannon is really beyond the scope of this book but what is important to bear in mind concerning this discussion is that if fifty percent of this article has proven to be accurate. The nuclear cannon was built and it stemmed from a German prototype. Does this not at least raise the possibility that the other fifty percent is accurate also?
Returning to the electromagnetic rocket itself, this device is right on point for the discussion of field propulsion. Some points are ascertained in reading this article. Its description as a "rocket" would lead one to believe it was cylindrical in shape rather than saucer-shaped. It is suggested that this device was responsible for the flying saucer sightings over the USA that previous summer. This speaks for its operational range.It was said to have been tested off Malaga while Franco watched.The device was constructed in the town of Marbella, east of Gibraltar. Finally, it was said to have been of German origin,even naming the German scientists who built it.
Even Spain itself is of some interest here since this country's ruler, Generalissimo Francisco Franco, was openly sympathetic to the Nazis. The Nazis had assisted Franco militarily in the Spanish Civil War during the 1930s and were instrumental in his retention of power. During the final stages of the Second World War and afterward Spain was seen, by the Germans as a safe haven for all those things they wished to keep out of Allied hands, including secret weapons. Many shipments of gold, secret blueprints, specialty steel, machine tools, scientists and high ranking Nazis were sent to Spain (3). Colonel Otto Skorzeny,head of several SS post-war, self-help organizations even set up his headquarters in Madrid (4). Spain served as a home-away- from-home for the SS after the war.
In analyzing the means by which the KM-2 device flew, it must be noted that gravitational force can be overcome through the use of a strong electrostatic charge as shown by the work of T. Townsend Brown beginning in the 1920s. This is sometimes referred to as the Biefield-Brown Effect. Imagine a torpedo-shaped model with a dielectric center section suspended by a string from the ceiling. If this model were charged with high voltage, one end would become positive and the other end would become negative.Movement would occur toward the positively charged direction if the voltage was sufficient and the charged ends remained separated by the dielectric (5).
This dielectric is an insulating material which can keep positive and negative charges from interacting with each other and so canceling each other out. They are commonly used in capacitors or condensers which have a positive charge on one side while retaining a negative charge on the other. If the charge can be contained by the non-conducting dielectric, a force is exerted in the direction of the positive side with the application of 75,000 to 300,000 volts. One way to conceive of this action is to imagine a gravity hill whose slope increases with the intensity of the ion charge. The craft being powered simply slides down the gravity gradient like a surfboard on a wave (6).
This concept is a new, non-conventional form of flight. It is non-aerodynamic method of flight. All previous conventional flight had either been through the use of lighter than air balloons, winged craft powered by propellers, jets or rockets or the brute force of rockets themselves. Using this method, Brown advocated defeating gravity by generating another form of energy over which gravity could be surfed. It is a form of field propulsion.
133
T. Townsend Brown demonstrated this means of propulsion to the American military during the 1950s. He used a saucer-shaped model tethered only by a high voltage line supplying the charge to the model (7). During that decade Brown built increasingly larger, faster models using this method. Brown found that a saucer or a triangle was the best shape for this type of flying craft. A secret proposal, code-named Winterhaven, was to develop a Mach 3 anti gravity saucer interceptor was put forth to the U.S.Air Force (8). This project was further developed through the1960s but after this all traces of this concept seem to disappear.
But where Brown is overlooked is not only did he have a method of electrostatic propulsion but he also had a self-contained method to impart this charge to a flying craft. He invented a flame-jet generator or electrokenetic generator which supplied the necessary high voltage in a light weight, compact manner (9).
The flame-jet generator utilized a jet engine with an electrified needle mounted in the exhaust nozzle to inject negative ions in the jet's exhaust stream. A corresponding but positive charge is automatically built up upon the leading front edge of the craft.As long as there is no leakage through the dielectric or insulating material, in this case through the wings and body ofthe craft, propulsive force is generated in proportion to the strength of the charge attained. Brown estimated that such aflame-jet generator could produce potentials as high as 15 million volts of potential (10).
Ionized air molecules on the leading edge of the craft's surface had other positive benefits. The positive electrical field on the wing's leading edge reduced air friction so that drag caused by air molecules was reduced. This was because individual air molecules on the wing's leading edge were repelled from each other by their like charges (11). Frictional heating was reduced. The sonic boom of such a craft was softened (12). And finally, any returning radar signal was greatly reduced (13).Dr. Paul La Violette has made the argument that all these characteristics are incorporated into the American B-2 bomber,concluding that the B-2 bomber is in reality an anti-gravity aircraft (14).
As Brown repeatedly points out in his Electrokinetic Generator patent, any fluid stream can be substituted for the jet engine's fuel and air (15). This means that hot water vapor or steam itself would be suitable for this purpose.
If T. Townsend Brown had been working on this form of flight since the 1920s, is it not conceivable that others were also?Remember that the KM-2 device is described as an "electromagnetic rocket". If a combination design is considered, one which combines the electrokinetic apparatus with the electrokinetic generator, a picture emerges which would seem to fulfill the description given to the KM-2 "electromagnetic rocket".
134
The real question may be if the flow of this knowledge went from Brown to the Germans or from the Germans to Brown as was the case with so much high technology in the post-war years. T. T.Brown's early collaborator and mentor was a Dr. Paul Biefield a Professor of Physics and Astronomy at Dennison University. Dr.Biefield was a German speaker who was a fellow student of Albert Einstein in Switzerland. Physicists share information across international boundaries. There is no reason for German scientists not to have followed developments in this Biefield-Brown Effect, as it is sometimes called, for the twenty years leading up to World War Two.
Before leaving the KM-2 discussion, perhaps we should return to the reporter who originally broke this story of the German"Electromagnetic Rocket" in 1947, Lionel Shapiro for a closer look at who he really was. It seems this reporter does have a history of breaking or leaking stories through the North American Newspaper Alliance. These stories which, prior to his involvement, could only be classified as "secret". The point in question is a 1946 report, brought to our attention though the extensive research of Dr. Milos Jesensky and Mr. Robert Lesniakiewicz and translated into English for me by Milos Vnenk. This account is of post-wartime intrigue can only be outlined here.
On October 13, 1945, over five months after the hostilities in Europe had ended, the French embassy in Prag notified the Czechoslovakian Foreign Ministry that an SS officer in a French detention camp had given them information that a cache of secret documents existed near Prag. This cache took the form of a tunnel in which 32 boxes of secret documents were hidden and were wired with explosives before being sealed at its opening. The French offered their services and the information given to them by the SS officer in question, Guenther Achenbach. But even after three months of waiting, no response was received by the French from the Czechoslovakian Foreign Ministry (16).
Somehow the Americans got wind of this information. Incredibly,the Americans on February 13, 1946 mounted an armed incursion into Czechoslovakia which was in the Soviet sphere of occupation,retrieved this hoard of information and escaped back into occupied Germany. Naturally the Czechoslovakians were furious and demanded and got an apology from the Americans. They also demanded the return of the German documents stolen from their sovereign territory. The Americans did return documents but probably not those sensitive documents for which the expedition was mounted (17).
Dr. Jesensky and Mr. Lesniakiewicz have made an extensive study of the German technical facilities surrounding Prag and the purposes for these facilities. It is their conclusion that the sensitive technical information recovered and which prompted this dangerous action was nothing other than plans of the German disc airplane, the "V-7" (18).
Georg, Friedrich, 2000, pages 171-173

ibid

Infield, Glenn B., 1981, pages 179, 192, Skorzeny Hitler'sCommando, St. Martin's Press, New York >

Infield, Glenn B., 1981, pages 173, 183

LaViolette, Paul A. Ph.D., 1993, pages 84-85, "The U.S. Antigravity Squadron" in Electrogravitics Systems Reports OnA New Propulsion Methodology edited by Thomas Valone, M.A.,P.E., 1994, Integrity Research Institute, Washington D.C.

ibid

ibid

LaViolette, Paul A. Ph.D., 1993, page 87

U.S. Patent Number 3,022,430, Granted: 2/20/62 to T.T. Brown, titled "Electrokinetic Generator"

ibid

LaViolette, Paul A. Ph.D., 1993, page 93

LaViolette, Paul A. Ph.D., 1993, page 87

LaViolette, Paul A. Ph.D., 1993, page 88

LaViolette, Paul A. Ph.D., 1993

U.S. Patent Number 3,022,430, Granted: 2/20/62 to T.T. Brown, titled "Electrokinetic Generator"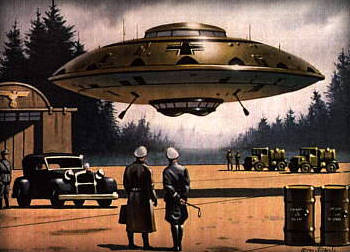 (1) The rejection of relativity meant to a certain extent that the pre-relativistic idea of an aether lumeniferous regained some currency, via its quantum mechanics version of zero point energy or vacuum flux. German scientists were therefore not free to pursue relativistic science, but were free to investigate the enigmatic properties of this new "quantum aether." Indeed, with various esoteric and occult doctrines percolating in the background, such as the notion of "vril" energy, and Reichenbach's early and well-known experiments in the 18th century on "life force" energy, the Germans would have been positively encouraged by the underlying ideology to undertake experimental examination of its properties as far as existing technology would allow;
(2)Reichenbach's experiments, plus the implications of Heisenberg's Uncertainty Principle, may have influenced German scientists to posit a connection between consciousness, quantum physics, and this underlying "quantum aether". The strange Ahnenerbe experiments mentioned earlier would seem to indicate that some such experiments in consciousness were being undertaken;
(3) Pre-war standard physics papers by Gerlach had indicated connections between spin and resonance effects;
(4) The paradoxes of quantum mechanics had also become known, leading Einstein, Podolsky, and Rosen to posit "quantum loopholes" in relativity's own "velocity of light speed limit" for faster-than-light transference of information;



(1) They did not reject a concept of aether, but rather, replaced the static nineteenth century idea with a dynamic aether;




(2) This aether then gave rise to the forces and particles of conventional physics via various morphological combinations of vorticular, rotating structures, thus, its principle manner of thinking was non-linear and, in a word, purely topological;

55 q.v. Ilya Prigogine, and G. Nicolis, Self-Organization in Non-Equilibrium Systems: From Dissipative Structures to Order Through Fluctuations, (J. Wiley & Sons, New York) 1977.
(3) These views were simultaneously allied both with occult doctrines of "primal matter" or life force or "Vril" or whatever one wishes to call it on the one hand, and with the construct called the Zero Point Energy that resulted from the equations of quantum mechanics, a very "German". "Aryan" science;

(4) They were pursuing exotic ideas and technologies in unconventional combinations, the most salient features of which can be summarized as a concentration on:

(a) Pulsed high voltage and "focusing" effects;

(b) High rpm turbines and other such rotating devices;




(d) Finite Aperture apparati;

(e) Radioactivity and nuclear particle research;

(f) The effects of extremes of temperature on the density state of matter as a means of generating enormous explosive destructive power; and finally,

(g) The use of quartz and other crystals in generating some of these effects.57
Nazi Vril
Nazi UFO (Pdf)